When you want to buy a used car, there are a huge range of options to consider. Even if you've settled on a particular car, we provide lots of different options to help you get behind the wheel and some of the options involve a Balloon payment at the end. But what is a Balloon Payment and when is it a good option for you?
A car is almost always a pretty significant purchase. The vast majority of the used cars for sale you'll see on our forecourt are less than a year old and while far cheaper than a new vehicle, as well as being cheaper than similar vehicles sold elsewhere, buying one of them still requires a fair old chunk of change! Most people don't have that kind of cash just sitting in their bank accounts, so some form of finance is required to make the purchase.
A traditional loan, where you borrow a set amount of money, then pay equal amounts against it for a fixed period of time, after which it's all paid off, isn't the only way of getting behind the wheel. With Personal Contract Purchases, you'd typically pay a reasonable deposit, fixed payments for a set amount of time at the end of that term, there'd be a fair amount left to pay to make the vehicle yours – this is the Balloon Payment.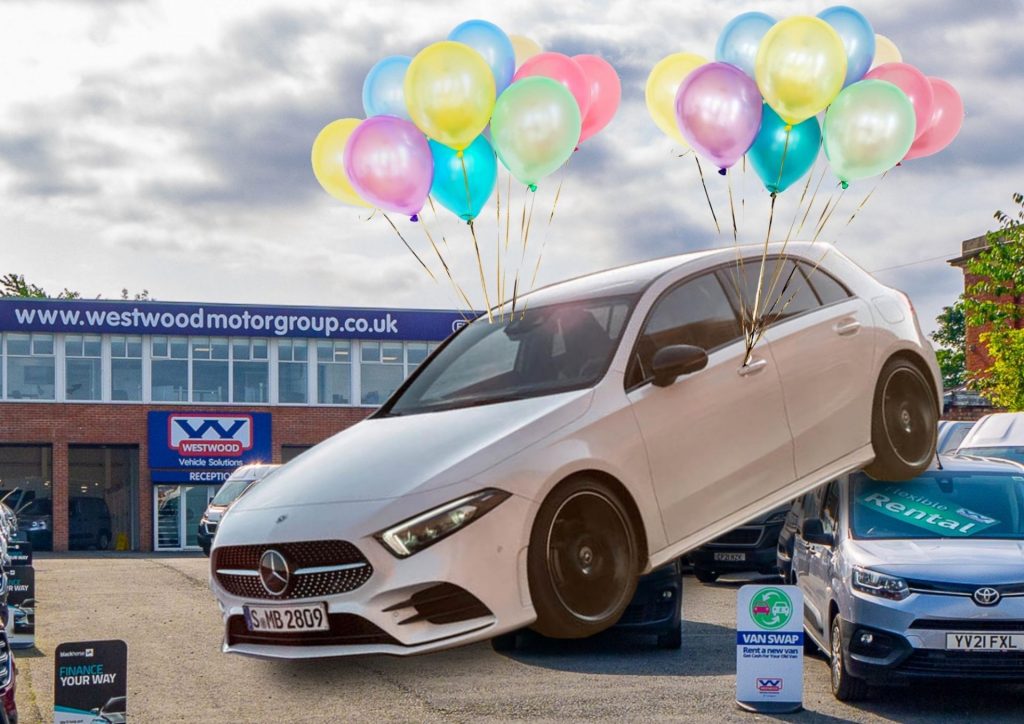 Why Choose A Personal Contract Purchase With A Balloon Payment?
There are a number of reasons you might consider buying a car with a finance package ending in a balloon, but most often, this is down to cashflow. Essentially, finance arrangements with a balloon at the end have a lower monthly cost than if you chose traditional repayment finance.
If you have a decent deposit (or a vehicle to trade in that would work as a deposit) then you would pay much less per month than if you bought using a traditional loan, allowing you to drive a better vehicle, or keep more of your own cash.
If you choose PCP (Personal Contract Purchase), At the end of the contract period, there'll be a balloon to deal with, you'll then have 3 options;
Pay the balloon in full and the vehicle becomes yours
Obtain a loan etc for the value of the balloon, repay this as normal
Hand back the vehicle and walk away with no further obligation (assuming the vehicle is in the agreed condition and within the agreed miles)
How Does PCP With A Balloon Differ From Vehicle Lease With A Balloon?
Personal contract purchase is a great option for car buyers looking to reduce their monthly outgoings, but, this type of deal isn't available for commercial vehicles, so if you're considering one of our used vans for sale, you'll need a different option.
For companies, or for the purchase of commercial vehicles, a vehicle lease with Balloon payment will do a similar job of keeping monthly outgoings down. However, there's one fundamental difference between PCP and vehicle lease, in that a vehicle lease with a balloon, does not give you the option, at the end of the term, to hand the vehicle back and walk away.
With a vehicle lease, you're obligated to pay the balloon one way or another as a condition of the agreement, so it's essential you make sure you have the funds in place or a way to obtain funds via credit if you don't.
Choose A Used Car Finance Deal That Suits You!
No matter what way you'd like to finance your dream car, we can always put together a deal for you and help you find a way to get behind the wheel of it. Finding the perfect car at the perfect price is only half way there. Thankfully, here at Westwood, we deal with all the major vehicle finance companies and some specialist providers who won't automatically say 'computer says no' if your credit is less than stellar.
Get in touch today and lt us help you drive a better car for less!