Westwood used vans Showroom
Our used vans for sale in Wigan and Bolton are the cheapest, like for like, you'll find anywhere in the UK.
The majority are only 12 months old, high spec' vans for sale, with low miles and have been owned and maintained by us from new.
You won't find better used vans for sale at better prices than ours. Look no further than Westwood!
Finding quality used vans for sale
can sometimes be a bit of a minefield. Vans are working vehicles so it's important to know their history. Where has it come from? What miles has it 'really' done? What  jobs has it been doing? Why is it up for sale so cheaply? Can I trust the salesman? All valid questions and it's understandable to be concerned about such things.
Thankfully, when you buy a used van for sale at Westwood, you can be certain you're buying without the guesswork. So why buy a used van from us? Glad you asked!
NO FEES! – We don't advertise a low price only to bump it up with extras.
LATE PLATE, LOW MILEAGE! – Our vans for sale come straight from our contract hire fleet, they're typically a year old with minimal miles.
MASSIVE SAVINGS OFF NEW LIST PRICE! – We buy low so we can sell low, it's that simple!
CHOOSE YOUR NEW CAR, SECURE WITH LOW DEPOSIT! – Reserve a used car with as little as a £200 deposit and we'll take it off sale so you don't miss out.
WE WILL SEND DETAILED PICTURES AND VIDEO! – If you want us to video your van before you come to see it, just ask.
FINANCE OVER THE PHONE/EMAIL! – We deal with a number of finance companies and are confident we'll be able to source you a great finance package.
140 POINT CHECK FOR YOUR PEACE OF MIND! Every vehicle we sell gets a thorough inspection by our expert mechanics before you drive it away.
1500 VEHICLES IN GROUP STOCK! – Our rental and contract hire fleet is vast and vehicles are regularly coming back to be sold.
NEED A CAR OR VAN? LOOK NO FURTHER! – When we have the best vehicles at the best prices, why bother looking elsewhere?
BEST PRICE GUARANTEE! – We're confident that, like for like, you'll never find a better price than you'll find here at Westwood. (Beware of used vehicles advertised for sale at low prices to entice you, but which don't actually exist!)
Whatever you need, we've got the lot!
102 Vehicles in stock...
Westwood Partners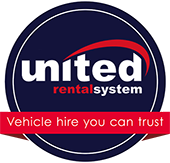 Westwood Motor Group are authorised and regulated by the Financial Conduct Authority (FCA No 650089) for insurance mediation and consumer credit activities.
In arranging finance we act as an independent credit broker and deal with several lenders.

Reg. Company Number: 05751934 · VAT Reg. No. 884 320 909