Van Hire Accessories – Commercial Vehicles Supplied Ready For Work
At Westwood, we know that when you rent a commercial vehicle, you need it to be working for you as soon as possible. So you don't want to be wasting time and money waiting for a vehicle to be kitted out with the accessories you need to get the job done. Thankfully, when you arrange van hire with Westwood, depending on the type of hire and the length of the agreement, we can get your van ready for the job so you can drive away and get to work immediately. Whether it's a single vehicle, or an entire fleet, look no further!
Check out some of the accessories, we can source, supply and fit in advance of you taking your vehicle, giving you a commercial vehicle that's job ready from day 1.
---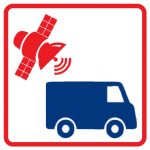 Vehicle Tracking
If you need vehicle tracking, whether that's passive tracking, or even the possibility to remotely disable a vehicle, we can supply rental vehicles with a whole range of the latest tracking systems for your security and peace of mind.
---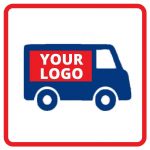 Vehicle Signwriting and Chapter 8 Stickering
Getting custom signwriting with your business's own logo and livery is the ultimate way to personalise your vehicle, present a professional image to your customers and add to your brand awareness wherever it goes. For business vehicles which work on the highways and other environments where high visibility is a requirement, Chapter 8 stickering is a must to help keep you, your staff and your vehicles safe and complaint. At Westwood, we can arrange for signwriting of any sort to be applied to your rental vehicles, quickly and professionally.
---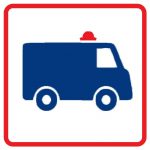 Beacons
For extra visibility, flashing beacons make your vehicles hard to miss, perfect for environments and circumstances where visibility and safety go hand in hand. pair this with chapter 8 stickering to make your rental vehicle impossible to ignore!
---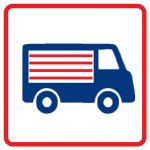 Racking
For businesses whose vans are operating as a mobile workshop or storeroom, or a myriad of other purposes, internal racking helps you keep your supplies, tools and equipment neat, organised and secure. We can obtain and arrange internal vehicle racking to be fitted to your requirements, allowing you to load up and get straight to work without the hassle.
---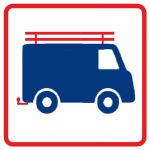 Roofracks and Towbars
When you need to take more than you can fit inside your hire van, we can arrange for towbars and roofracks to be fitted to many of our rental vehicles, allowing you to carry more without needing a bigger vehicle.
---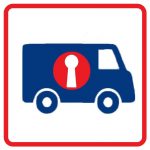 Extra Security
For when standard issue locks aren't enough of a deterrent, we can arrange for additional slamlocks and deadlocks to be fitted to your rental vehicles to help keep your high value cargo, tools and equipment safe.
---
Van Hire Accessories – Whatever You Need, Simply Ask!
Have your van your way with Westwood – Whether you need to hire a van, or a whole fleet, we can save you time, effort and hassle as well as saving you money on a wide range of new, top spec' commercial vehicles, so all you need to do is drive!
Contact us today and find our how you could hire YOUR van YOUR way with Westwood!