Westwood Motor Group Bolton is the home of vehicle services in the Bolton area and beyond. Already the leading car and van hire company in Wigan, Westwood Motors acquired the building and forecourt previously owned by Globe Car Sales and from there set about rebranding the premises and formally opened in June 2021.
With a contract hire fleet exceeding 2,000 vehicles, Westwood's expansion into Bolton was due to natural growth of the company as our Wigan head office was at capacity and demand continuing to increase. With the owners of the well regarded Globe Car Sales looking to retire and sell the premises, we were delighted to take the reigns of such a fantastic location and wish the previous owner a happy retirement. Soon after, Westwood Motor Group Bolton opened its doors and we brought our unbeatable combination of cheap van and car hire, high spec' and top of the range vehicles, as well as our friendly, personable service, to the heart of Bolton.
What Services Are Offered At Westwood Motor Group Bolton?
Car Hire In Bolton
When it comes to car hire, Westwood Motor Group Bolton provides mid to long term car hire solutions. From 28 days to 4 years, we have the best selection of brand new, high spec' and top of the range cars for hire you'll find anywhere at prices you simply won't be able to beat. We're not tied to any manufacturer and every vehicle is owned by us, so there's no broker or middle-man taking a cut of your car leasing agreement, you're dealing with us, the owner, direct. So we can offer cheaper prices and more flexible arrangements than you'll find anywhere else.
Flexible Car Hire
It's now common to see flexible hire offered by a range of vehicle rental companies, but we did it first! Our Flexible Car Hire product, we call 'Flex-It 28', is massively popular as it strikes a balance between the convenience of short term hire and the low monthly cost of contract hire. The basis of Flexible Rental is the 28 day block. You can hire a car for 28 days, with no contract, no ongoing commitment. At the end of the 28 days, simply hand it back. If you commit to two blocks of 28 day hire, both are cheaper and for each block you commit to at the start (up to 6 concurrent 28 day periods) the price drops further. Perfect for if you want to try out the convenience of business car hire or personal car hire without lengthy commitments.
Contract Car Hire
If you're looking for the cheapest car hire deals, or car leasing, then Contract Car Hire is almost certainly the best option for you. With the lowest monthly cost, contract hire represents the best way to drive away a brand new car and to keep your new car for long enough to get used to it. Contract car hire plans typically run for two or three years, occasionally for four if needed. We also have a 12 month car hire plan we call 'Contract 12', as well as a selection of extra-special fixed term car hire deals under our 'Fix-it' scheme. Both Contract 12 and Fix-it occupy the space in between Contract Hire and Flexible Hire, so whatever you need, we have a car hire product that will work for you and the way you want to run your brand new car.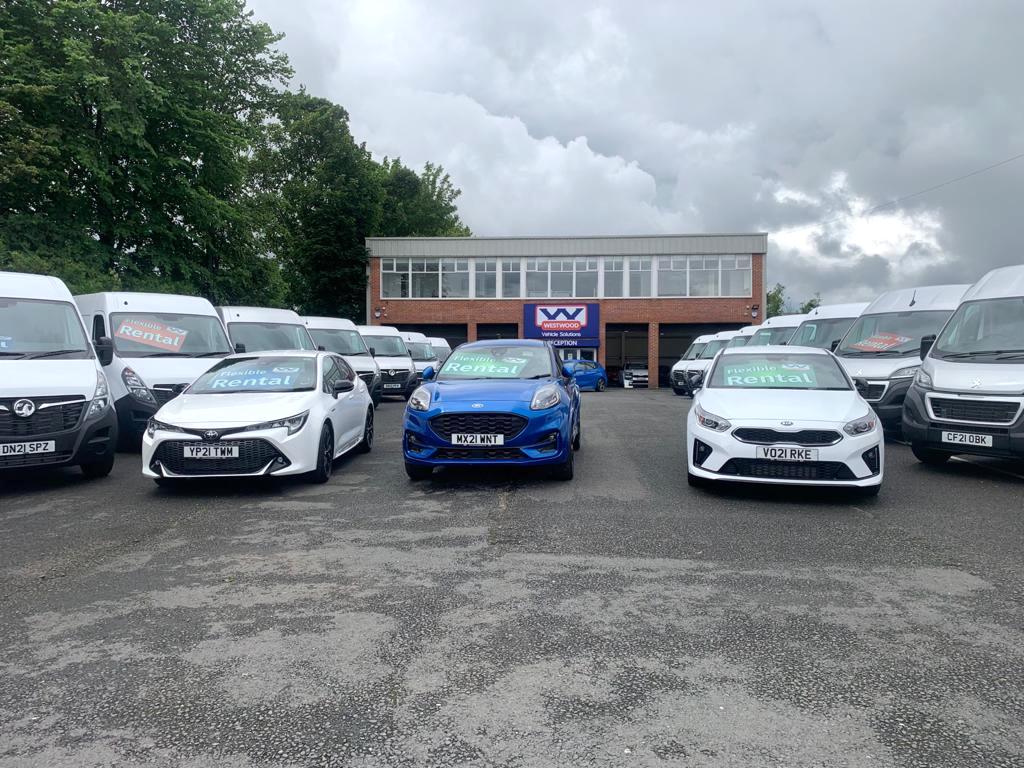 Van Hire in Bolton
Light commercial vehicles are what keep goods and services moving and we have an unbeatable range of vans for hire and a number of ways you can drive away in them. Like our cars, we buy brand new, in bulk, from every manufacturer you can think of, so whatever size rental van you need, we have something suitable. We can supply a single van or an entire fleet for your business and because we don't buy base-level vehicles, you're always assured of an upgraded, high end or top of the range van. We cut our costs by buying at the best prices, using our colossal buying power and good relationships with manufacturers, so we can pass those savings on to you.
Van hire for your business, no matter which option you choose, is usually the cheapest way to run a brand new van. Rental vans aren't sat on your business balance sheet depreciating, costing you money every day. When you hire a van, it's a tax deductible expense, which makes them less hassle when you have to do your books and save you money when it comes to your business bottom line.
Flexible Van Hire
If you're looking for Flexible Van Hire, you're probably already well aware of the benefits for your business. Perfect for adapting to the ebb and flow of seasonal demands, Flexible Rental allows you to have the vehicles you need, when you need them and to hand them back when you don't. Our phenomenally popular flexible van hire product is probably all you'll need. When you think of Van Hire Bolton, look no further than Westwood!
Contract Van Hire
As with cars, contract van hire or van leasing are the cheapest ways to hire a van over a longer term, with the lowest monthly cost. Contract hire costs a little more upfront, but rewards you with the lowest overall cost for driving a brand new vehicle. We also offer Fixed Term Van Hire and 12 Month Van hire in the same way we do for cars, giving you a halfway house between Flexible Hire and Contract Hire.
Van Accessories – Available Upon Request
When you hire a van for your business, you might want to make it your own, so we can arrange a number of accessories for you. Whether you need signwriting, beacons, internal racking, towbars, slamlocks, deadlocks, or tracking, we can make sure that when you collect your van, it's already fully equipped with everything you need to put it to work, saving you time and money. All part of the service here at Westwood Motor Group Bolton.
Vehicle Sales In Bolton
Ever wondered what happens when our vehicles are no longer brand new and they come back from hire? Simple, they go up for sale!
A vehicle that's 12 months old is usually too old for our rental fleet, so we sell them. They represent the best value used vehicles for sale you'll find anywhere. We buy them at the best prices, so once again, we can pass those savings on to you. When we say "We challenge you to buy for less", it's more than just marketing hype, we don't think you'll be able to find, like for like, used cars or vans for sale cheaper for less anywhere else!
Because almost all the vehicles we have for sale come straight from our contract hire fleet, we've owned them from new, we know their history and we've maintained them ourselves. There's no hidden past with a Westwood vehicle, just honest good value and fully backed by our 140 point inspection for your peace of mind. Buy a nearly new, low mileage vehicle for less and with the balance of manufacturer warranty.
Used Cars For Sale In Bolton
Visit Westwood Motor Group Bolton to see a stunning selection of nearly new cars for sale straight from our fleet, with an even greater selection shown on our website. From the smallest most economical hatchbacks, to huge luxury and prestige cars, we've got the lot and you won't find better prices anywhere else.
Used Vans For Sale In Bolton
We buy an awful lot of vans and we're the fleet rental provider of choice for some of the northwest's largest courier firms as well as a huge number of other businesses. So when these come back from hire a year later, they come back in volume. This means that we have a constantly changing inventory of nearly new vans for sale in Bolton or from our extensive group stock at all times. We'll always be able to give you a great deal on a used van, or a whole fleet of them.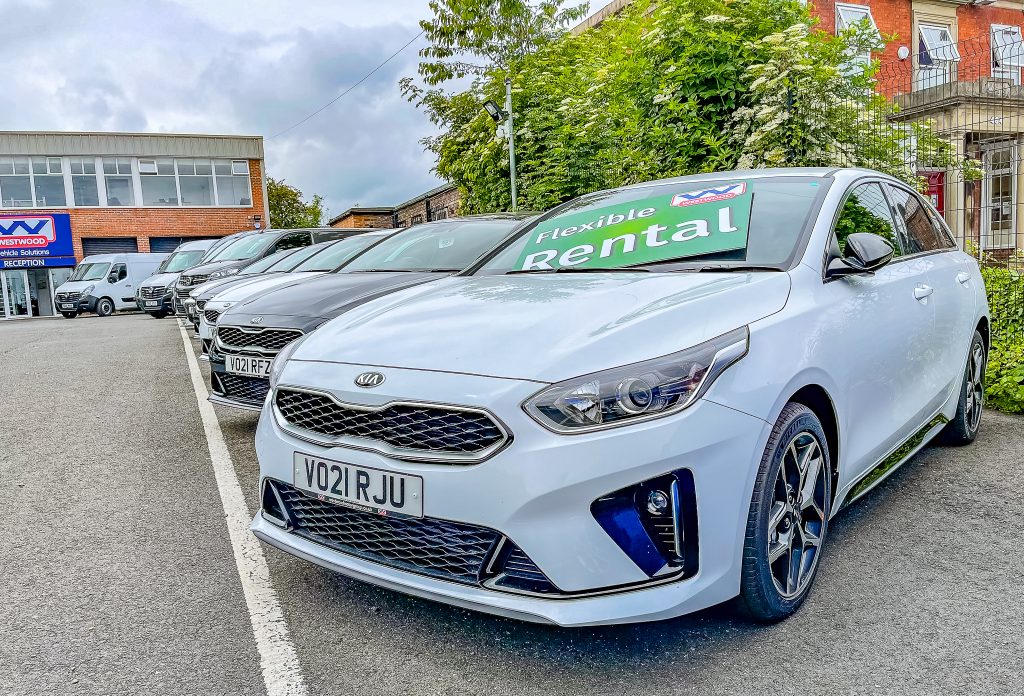 Westwood Motor Group Bolton – Number 1 In The Northwest; On Your Doorstep
We might be the newest vehicle solutions company in Bolton, but we bring with us the wealth of knowledge, experience and our own, distinctive way of doing things that have made us amongst the largest and most recognisable businesses in the Wigan area.
Westwood Motor Group Bolton is the first of what will be many branches away from our group head office and while we've always served the whole country from here 'up North', we're looking forward to being the best local car and van hire company everywhere, not just Wigan and Bolton.