Today was our first day back in the office for 2021 and fresh from celebrating the arrival of a brand new year, we also had another cause to celebrate. Laura, our very own Finance Director has just turned 30 years old and we couldn't resist making a bit of a fuss!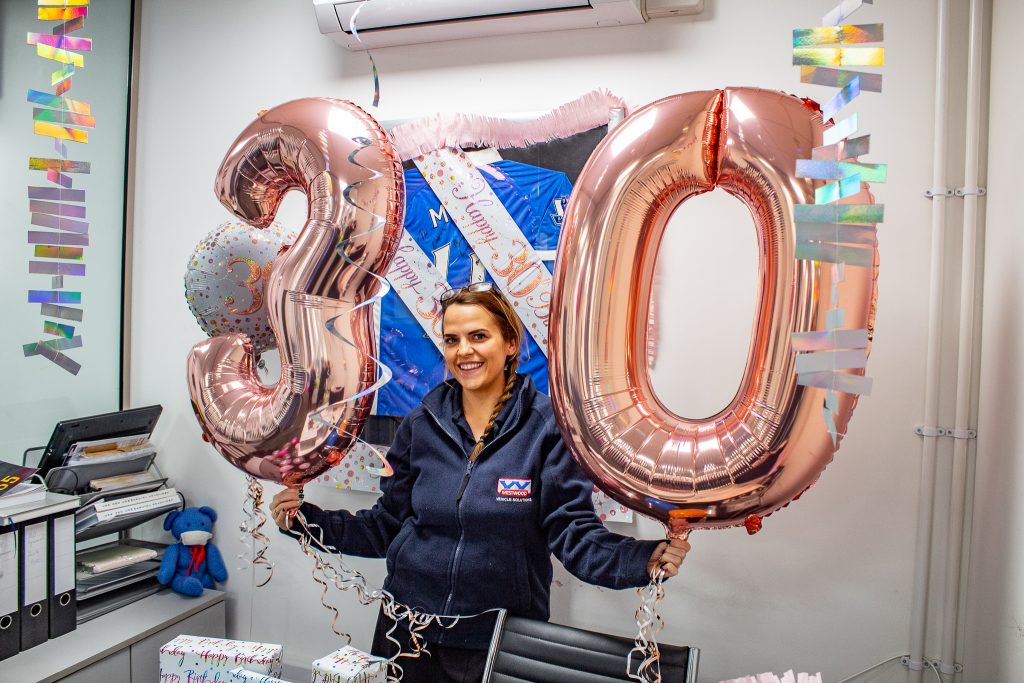 Here's what awaited Laura as she arrived this morning. As you might well imagine, her reaction was absolutely priceless and the whole team was overjoyed to be able to spoil her for her special day!
One of Westwood's longest serving team members, Laura started working here at just 21 years old. Westwood has a long standing practice of investing in the people who make up the team and Laura is one of the best examples of exactly why this is a great policy for any business.
Heading up the accounts role was always on the cards for Laura, but before she took the reins, she had the opportunity to work on both the sales and the rental desk for car & van hire and nearly a decade later, having a thorough understanding of every aspect of Westwood's operation, she's the financial brains keeping the ledgers balanced as the leader of the accounts department, as well as a truly 'hands on' Director providing the benefit of her vast experience to the rest of the Westwood team.
Our Managing Director, Chris Melling was very keen to point out how Laura excelled in her role from the very beginning and throughly deserves every accolade that comes her way.
Laura's landmark birthday was the perfect opportunity for the whole Westwood team to demonstrate exactly how well Laura is regarded and to make sure, despite the current circumstances preventing a 'proper party', that she got to enjoy her landmark Birthday in the manner she deserves. Swapping lockdown Tiers for tears of happiness!
Happy Birthday Laura, we all hope you've enjoyed your special day!