A Fighting Chance At Future MMA Stardom
At Westwood, while we're best known for providing vehicle services such as car and van hire, flexible hire, contract hire, car and van sales etc, we're also fiercely proud of our Wigan based roots and delight in putting something back into the borough whenever we can. Our sponsorship of Wigan Athletic and Wigan Warriors is where we're most visible, but we're also proud to support good causes and charities as well as grassroots sports as well as the up and coming stars of tomorrow.

If you've been following our newsfeed, you might already have read all about one such rising star; young Joe Seddon and his success as an aspiring martial arts champion (if not you can read about him HERE). It's been a couple of years since we last caught up with him, last time, he was on his way to compete in World Titles in Rome….. He's grown a bit since then!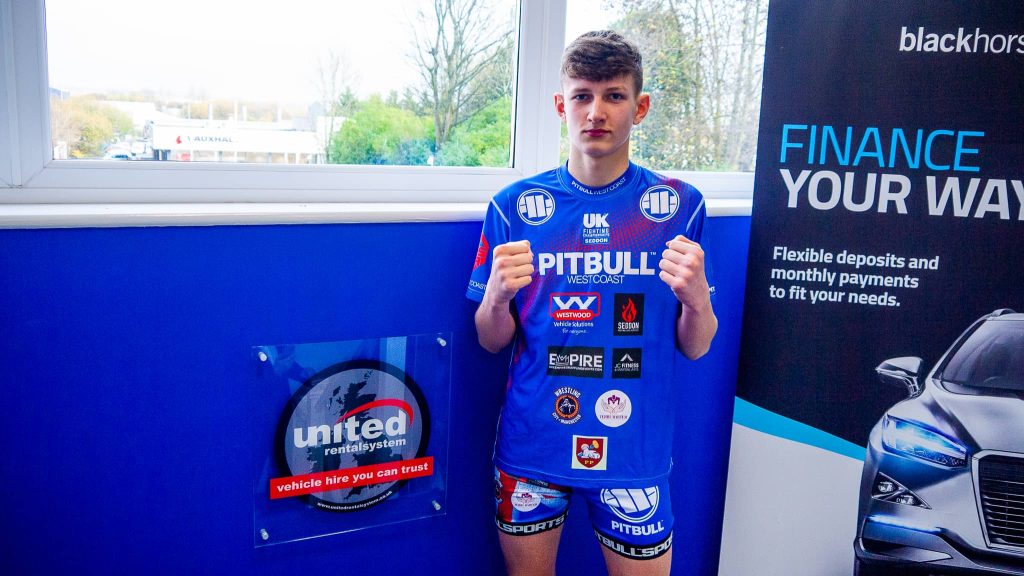 What Does it Take To Be An Athlete?
Now 16 years old and stronger than ever, Joe has continued to pursue his passion for martial arts, a journey which he started 11 years ago at the age of 5. Today it was our pleasure to welcome him and his Dad, Lee Seddon to our Bolton Branch.

While he was here, we took the opportunity to have a chat with Joe about how he's been getting along and what he has coming up. Affiliated with the UKFC, it's clear that Joe is super serious about going as far as he can with his MMA career and he briefly went over what seems to us like a gruelling training regime. On Mondays, Joe trains his grappling, Wednesdays are when he hones his boxing skills, with Thursdays dedicated to Thai Boxing. Fridays involve a bit of everything – truly Mixed Martial Arts! We were tired just hearing about it! Joe trains with Reps MMA as well as The City of Manchester Wrestling Club. Currently fighting in the 'Amateur B' category, Joe has his sights firmly set on entering 'Amateur A' in the near future.

As anyone who knows a 'proper' martial artist will be aware, martial arts training promotes both physical and mental discipline. With those involved in practicing such arts spending time perfecting their character as well as perfecting their fighting skills – in martial arts you don't have one without the other. With that being the case, Joe is a perfect ambassador for MMA, being a quietly spoken, exceptionally polite young man, with whom it was a pleasure to spend some time chatting. As Joe himself said, he's glad that he got into martial arts at such a young age and cited 'Respect' as one of the most important things he's learnt through his dedication to his training.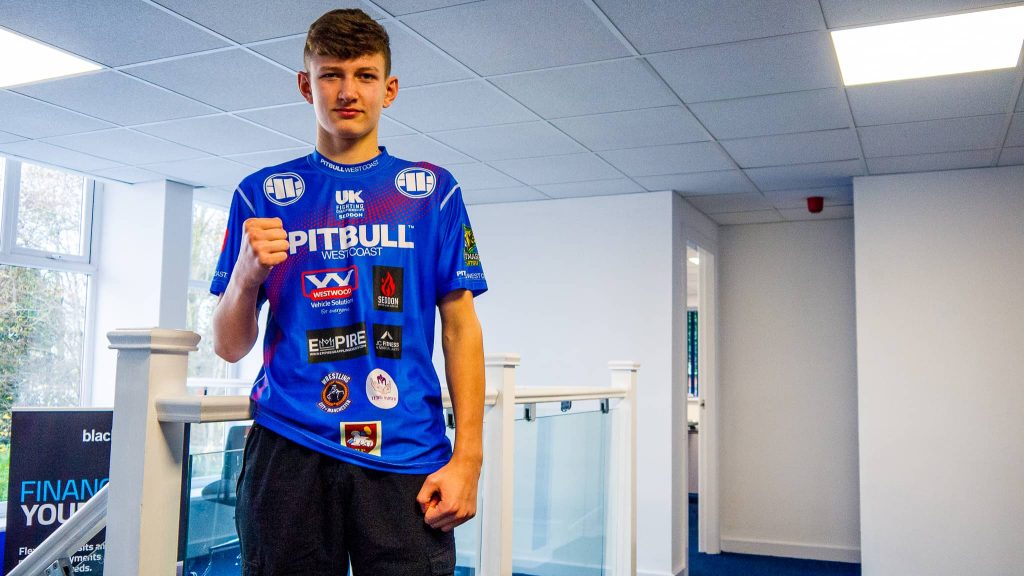 Joe's Mixed Martial Arts Future
This Saturday coming, Joe has a fight coming up in the MMA Octagon, but he won't be going alone. He's managed to sell 48 tickets as well as 10 tables, so he'll have plenty of support cheering him on. In fact, Joe described the walkout, through the crowd to the Octagon, with people cheering and his music playing as the best part of the competition, It's at this point where the pre-bout nerves disappear and the buzz he gets from such events is at its peak.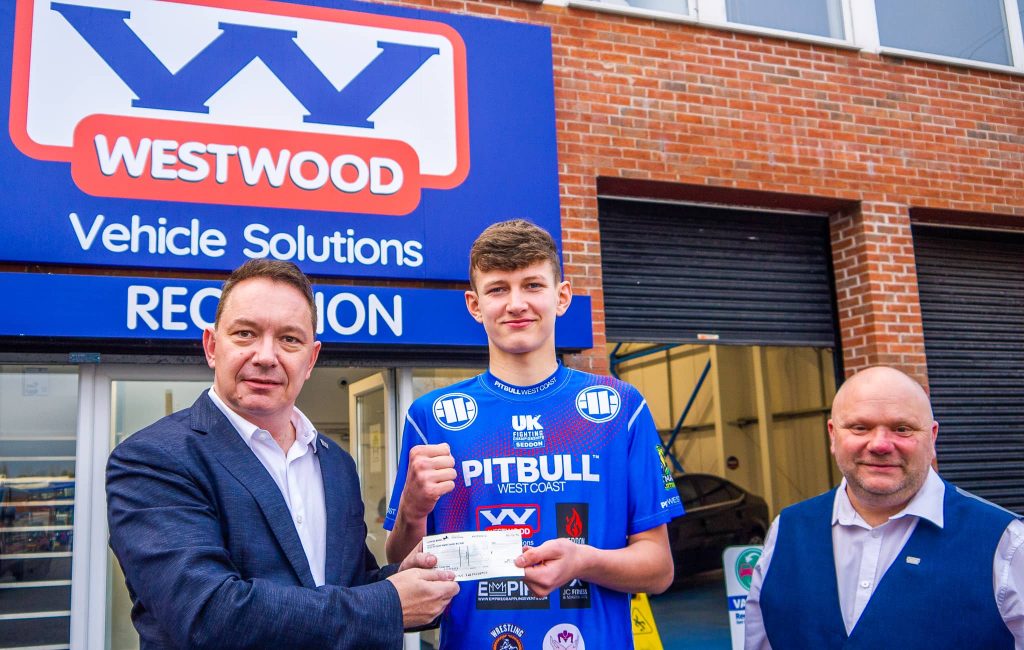 At Westwood, we're very proud to be able to continue to offer this remarkable young athlete our support and sponsorship. While he was here, our MD, Chris Melling (Pictured here with Joe and our Bolton Sales Manager Cliff) took the opportunity to open up his chequebook and was delighted to support Joe to the tune of £500 which his Dad has let us know will go towards the considerable costs of keeping an elite athlete at the top of his game. Joe's commitment and training is fuelled by specially tailored meal prep', he receives regular physio, needs to visit consultants and also get the occasional MRI scan. All this on top of the cost of this training too. The amount of support Joe has received from his Dad cannot be overstated and Joe's continued success is due in no small part to Lee's dedication.

Chris quite rightly described Joe as a delightful young gentleman and expressed his regret that he couldn't attend this Saturday's fight personally, but wanted to wish Joe well on behalf of himself and Westwood and let it be know how proud he is that Joe will be wearing Westwood's logo when he steps into the ring.

Good luck Joe!