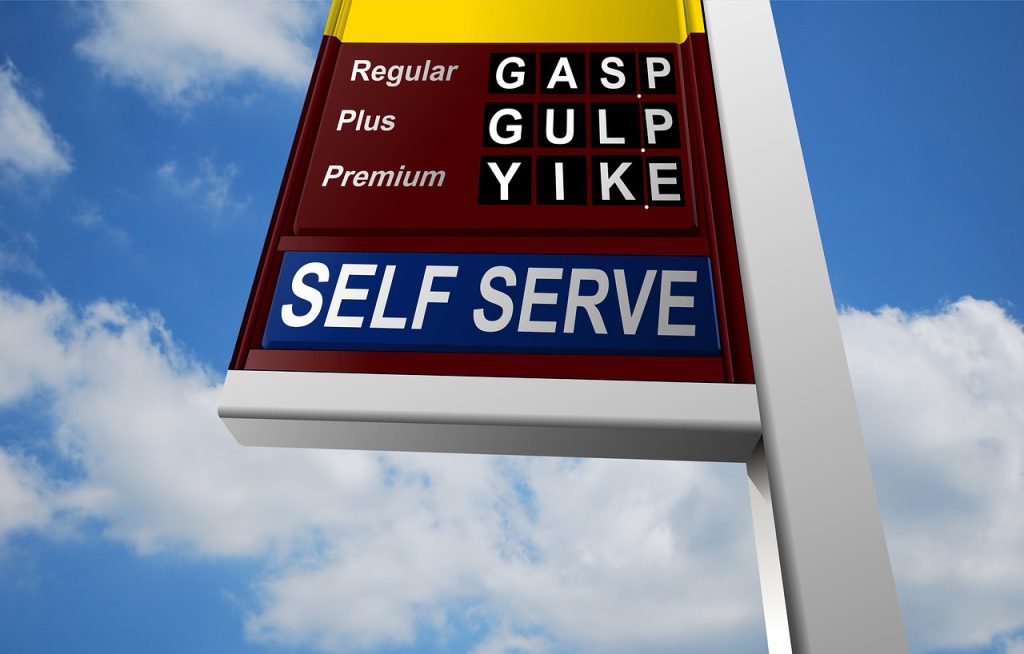 Practical Fuel Economy Tips To Reduce Your Fuel Bill
Petrol prices and diesel prices are at an all time high and seem to be increasing on an almost daily basis. With numerous world events all working together to increase the price of filling up your tank, what can you do to improve your fuel economy and prevent the cost of running your car or van from pricing you off the road?
They say that the key to serenity is changing the things you can't accept, accepting the things you can't change and having the wisdom to know the difference. However, it goes without saying, you can't really do much about the current prices, but that doesn't mean you can't take steps to mitigate how they affect you. So here are a few ideas to help you keep a few extra notes in you wallet!
Shop around for the best fuel prices
Pretty obvious this one, but if it's cheaper to buy, your fuel economy improves the moment you fill up! It goes without saying, but it's worth keeping an eye on the prices fuel stations near you are charging. It's likely you already know where the best deals on petrol or diesel are to be found, which places are cheap and which are expensive. Usually, the cheapest petrol stations will continue to be the cheapest, but not always.
We all ignore adverts so these are easy to miss, but it pays to keep an eye on posters near petrol stations. Many fuel stations operate discount schemes, cheaper fuel at weekends or membership schemes etc (particularly at supermarkets). A well known international cash and carry warehouse chain you'll definitely have heard of, have their own fuel stations with heavily discounted petrol and diesel for members. If you know the one we mean, you might not know that you don't have to have a business to be a member anymore and with that being the case, it won't take long for that annual membership to pay for itself!
There are also a wide variety of websites and apps you can sign up to or download that'll give you
Keep that heavy right foot under control!
We all know it, but driving style can make a huge impact on the miles per gallon your vehicle returns. If your car has a great big engine that roars gloriously when you floor it, you probably want to floor it all the time and let it put a smile on your face. At the risk of being Captain Obvious again, as much fun as this is, it isn't a particularly efficient way to drive.
Having power under your right foot allows you to accelerate quickly and react fast to the traffic around you and it's hugely entertaining to drive by the seat of your pants, but cast your mind back to when you started driving. When you're behind the wheel of something that DOESN'T fly off the mark at a moments notice, you have to be far more strategic with your driving. Reading the road ahead, trying to maintain momentum and keeping both acceleration and braking smooth. It's nowhere near as engaging, but it IS super-efficient to drive this way. Who knows, you might enjoy the challenge and might even find the experience makes your drive more relaxing!

If your vehicle has an 'eco mode', now might be the time to brush the dust off that previously unused button.
Save Cash With Cruise Control
If you're not already acquainted with your vehicle's cruise control, now might be a good time to dig out the manual and make use of this feature (assuming your vehicle has it). These days most vehicles have some form of cruise control. Cruise control is far more efficient at maintaining a steady speed over long distances and helping boost your fuel economy for as long as you use it.
Don't Drag Down Your Fuel Economy!
We all lead busy lives, but if you spend a minute to remove things like cycle racks, roof racks or roof boxes etc when they're not in use, this will cut down on the aerodynamic drag they create, which will, in turn give you the full benefit of your vehicle's aerodynamics. Similarly, if you leave heavy items in your car that you only use once in a while, why not take a moment to store them at home. Marginal improvements in fuel efficiency are still improvements.
It might be tempting to open the windows on a warm day rather than using the air-con. However, air conditioning doesn't use much extra energy, but opening the windows creates a lot of drag, so on balance, using air conditioning is probably better for saving your fuel.
Upgrade to a new (or newer) car or van
Vehicle technology is forever changing and like for like, this means (in general) that the newer the vehicle, the better its fuel economy. Cylinder capacity is no longer the indication of engine power that it used to be. A 1.6 with a couple of turbos and a bit of high-tech wizardry today, can match the performance of an older, but similarly sized vehicle equipped with a 2.2 powerplant. When it comes to fuel economy though, it'll beat it hands down on miles per gallon. As well as being cleaner and having all the shiny buttons and gizmos. Might it be time to trade in and save?
We can definitely help you there. Whether you're looking to hire or to buy, all of our vehicles are either brand new or nearly new, so they'll always be the very latest version of the very best vehicles, kitted out with all the best equipment. (We're also cheaper, but you already knew that).
The Manchester clean air zone has been put on hold for the moment, but driving a newer, euro 6 van will still save you a fortune on fuel thanks to the improved fuel economy of modern engines. If you drive outside Manchester, there are plenty of other clean air zones, congestion charges etc either in existence or pending, which hit drivers of older vehicles in the pocket, so maybe saving a bit of fuel with a newer van will help you save in other ways too!

Naturally, whatever you need and however you want to fund it, we have the perfect vehicle and a whole range of options to help you get behind the wheel of it.
Flexible hire (No contracts, no worries)
Contract hire (Lowest rental costs for the long term)
Fixed Term Hire (Our pick of mid-long term deals)
12 Month Hire (What it says on the tin)
Rent to Buy (Hire new now, buy it later)
Personal Contract Purchase (Low monthly cost)
Leasing (For business buyers)
Infinite Fuel Economy! – Have you thought about driving an electric car or van?
You knew this one was coming right? Electric vehicles cost very little to run, so perhaps the ultimate way to cut your petrol or diesel costs is to completely eliminate those costs by making the switch to electric vehicles early. Electric vehicles are now a common sight on the road and we'd bet that every time you visit the supermarket, or gym, or office or… well… pretty much anywhere now, you'll see EV's tethered to a charging station. You'll have seen them, because usually, the spaces reserved for electric vehicles are amongst the best spaces in any given car park, so you'll have walked past them after trying to find a space and having to park much further away. If you joined that exclusive EV drivers club, you could park in one of those reserved spaces and possibly get some free charge too!
Electric car running costs are low, charging speed and range is improving all the time and if you hire, you don't need to worry about that purchase price. Electric vehicles are perhaps the best way to save money on your driving, especially as they're also exempt from every known congestion zone and low emissions zone charge.

We've been investing in electric vehicles for years, so we already have an enviable fleet of electric cars and electric vans too, either for contract hire, flexible hire, or for sale. Right now is probably the best time to invest in electric. Fuel prices are increasing, electric vehicle prices are dropping, but there's still an exclusivity to EV use, meaning that the benefits of low running costs, no VED, ultra low (currently 1%) benefit in kind company car tax, as well as the parking perks mentioned above, are still there for the early adopters.