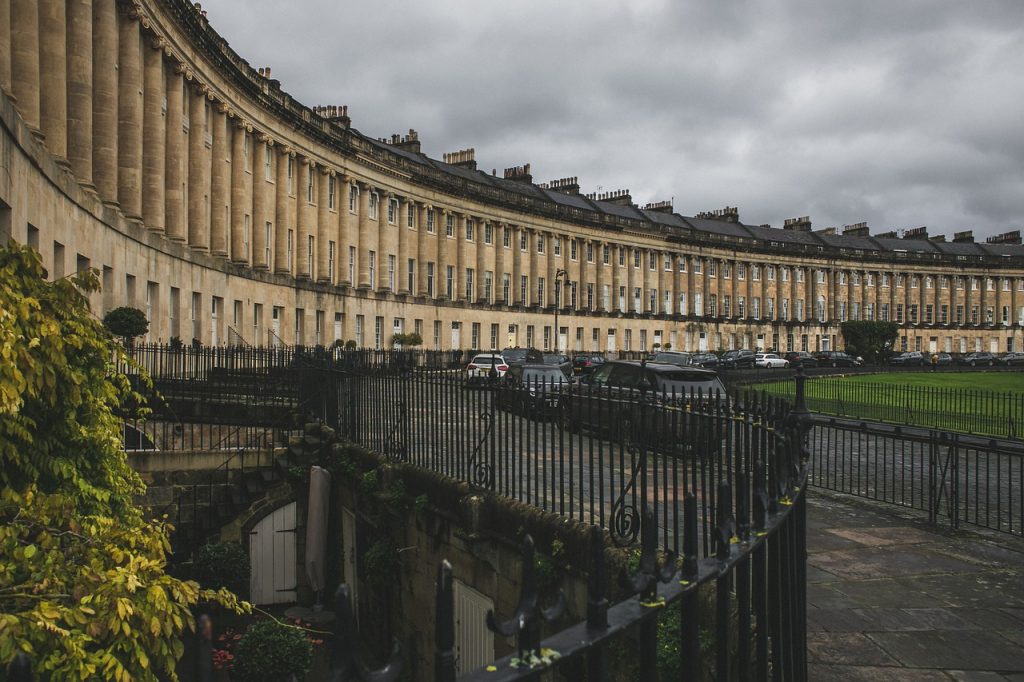 In a sign of things to come elsewhere, the new Bath Clean Air Zone has just gone live this morning and drivers of certain vehicles entering the Bath CAZ are liable to pay for doing so. So if you're looking for electric van hire, now's the perfect time to take the plunge and start saving!
But what is a clean air zone? Where does the clean air zone apply? What vehicles have to pay to enter the Bath Clean Air Zone? All good questions as the historic town becomes the UK's first Clean Air Zone outside of London. Especially as it won't be the last – The Birmingham CAZ goes live in June!
What is a Clean Air Zone?
Common across Europe already and likely to become so over here, Clean Air Zones aim to improve the quality of air in a particular area by reducing the number of airborne pollutants generated. Typically this is done by making it very expensive for the most polluting vehicles (usually older vehicles) to enter a defined area.
Where does the clean air zone apply?
In Bath, the clean air zone covers the City Centre and areas immediately surrounding it. This zone having been chosen by extensive consultation. Look out for signs showing that you're entering the chargeable area. If you know you're going to be entering the zone, you can pay the daily charge up to six days in advance, or afterwards, with up to six days to pay before fines are issued for non-payment.
What vehicles have to pay to enter the Bath Clean Air Zone?
The charges for entering the Bath Clean Air Zone currently don't apply to private cars, but if you're driving a private hire car/taxi, a bus, or any commercial vehicle such as vans or lorries, then you'll have to check to make sure you're not subject to the new charges.
At the time of writing, CAZ charges only apply to vehicles which don't meet the Euro 6 standard for emissions, so if you're driving anything registered after 2015 you'll probably be exempt as this was the year new vehicles were legally obliged to comply with Euro IV.
The Bath CAZ isn't as expensive or as restrictive as London's CAZ (the ULEZ or Ultra Low Emissions Zone) where anything that isn't fully electric has to pay, however if you're running a 2014 registered (or older) panel van and drive into Bath that's still £9 a day you'll have to pay on top of all your other expenses – at 5 days a week that's at least £180 a month more.
If you're not sure whether your vehicle has to pay to enter the Bath Clean Air Zone, here's a link to a Government site where you can check using your number plate. It's worth bookmarking the link (which can also be used for payment) as the zone is policed by ANPR and failing to pay the charges could land you with a fine of £120!
Time To Clean Up in Bath – Don't Get Caught Out By The CAZ!
If you're running an older fleet, these new charges and the layer of administration needed to deal with them are likely to be a financial burden you don't need right now and given that this is just the tip of the iceberg, it's only going to get worse as more Towns and Cities follow suit.
Now might be the perfect time to upgrade your fleet and switch to either new commercial vehicles that meet the latest Euro 6 standard, or go one better and choose electric vans which are exempt from every congestion and emission charging zone currently in force, or planned.
Either way we can help and for less than you'd think! Our entire rental fleet is less than 12 months old, so it's all Euro 6 compliant or electric and for long term hire you'll almost certainly be renting a brand new van and you won't find better spec' for less than we charge, or a better selection of vehicles.
Already got your own vehicles? No problem! We'll give you their full market value straight into your account when you rent from us, giving you better, cleaner vans as well as an immediate cash boost for your business and getting rapidly depreciating vehicles off your balance sheet – why WOULDN'T you do it?
Cut your costs, improve your image and go green with Westwood!