Vitality Play Hit The New Year Running
A New Year is always a time to reflect, to make plans and to take action. Vitality Play fully embraced the opportunities a fresh start can bring and only a couple of days into 2020, they were here in force to drive away a new van fleet, taking massive action and making an early start on growing their business. Seen below are a collection of large vans they drove away in, a mixture of Luton and Long Wheelbase Sprinters, in their own smart new livery (with more to follow) and our own liveried van hire vehicles.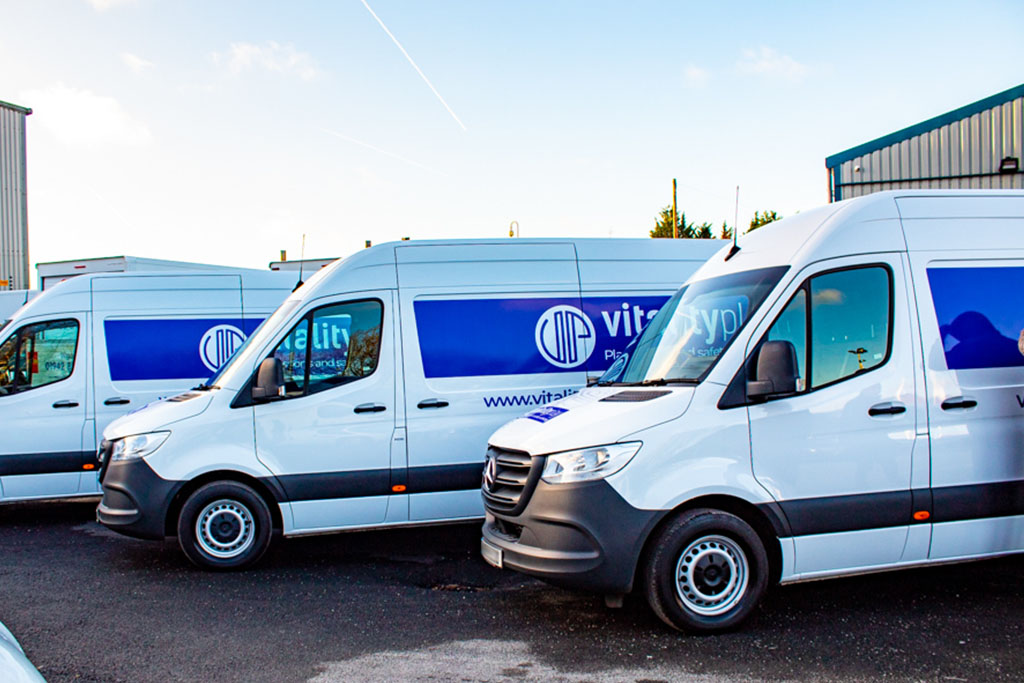 Vitality's New Van Fleet – Making Play Surfaces Safer Nationwide
Vitality play are a national company specialising in outdoor ground coverings for play and leiure. As well as installing artifical grass and safe rubber surfacing, they also install gym and play equipment, helping children and adults alike have fun and get fitter outdoors in safety. If you're in the market for any outdoor surfacing, anywhere in the country, for a school, a college, a sports club, or an outdoor playground, they have the toold, the equipment and staff wit up to 30 years of experience to get the job done. Click the following link to find out more about their full range of services!
With multiple locations around the UK, with bases in London, Manchester, two in Birmingham and two in Barnsley, Vitality Play needed large reliable vans to manage their considerable logistics. With outdoor play equipment being big and bulky and surfacing (especially the soft rubber matting) being both heavy and bulky, it was essential for them to acquire a new van fleet that was up to the task. Thankfully the Mercedes Sprinter is as tough as they come, with the expert engineering and driver comfort you'd expect from any vehicle sporting the three pointed star.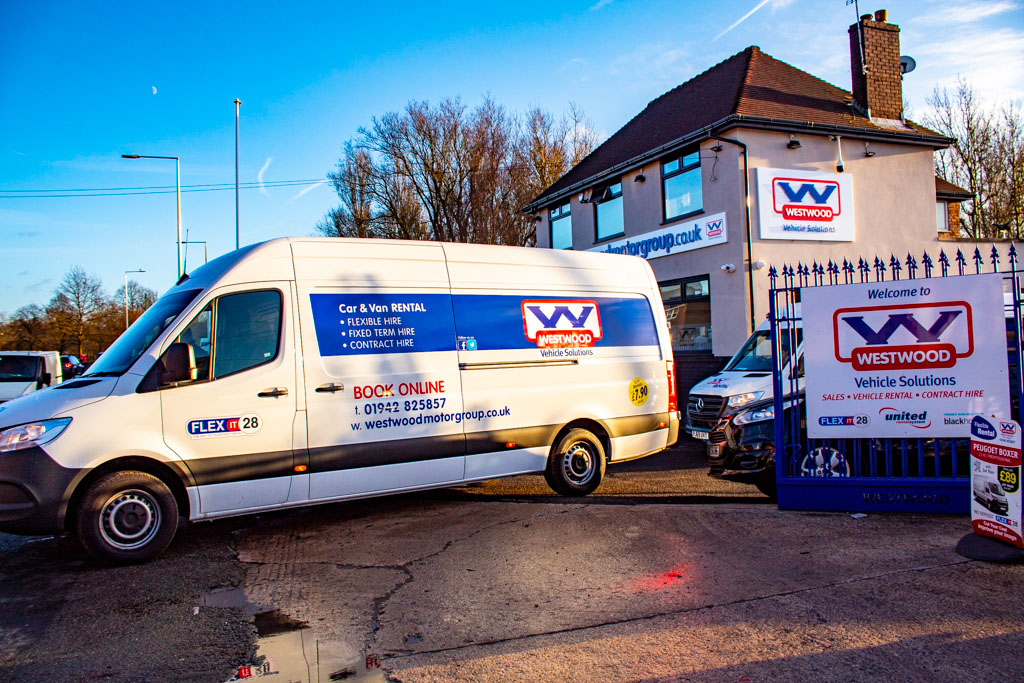 Luton vans are amongst the largest and most spacious vehicles that can be driven on a standard licence. They have a high load capacity and by their very nature, they're heavy duty vehicles. A Luton Van from Westwood comes equipped with a sturdy tail-lift which can take all the heavy lifting out of a heavy job. Simply roll a sack truck ,or even a pallet truck, onto the lowered lift plate, hit the button and watch the load rise until it's flush with the cargo bay, then roll it into the van.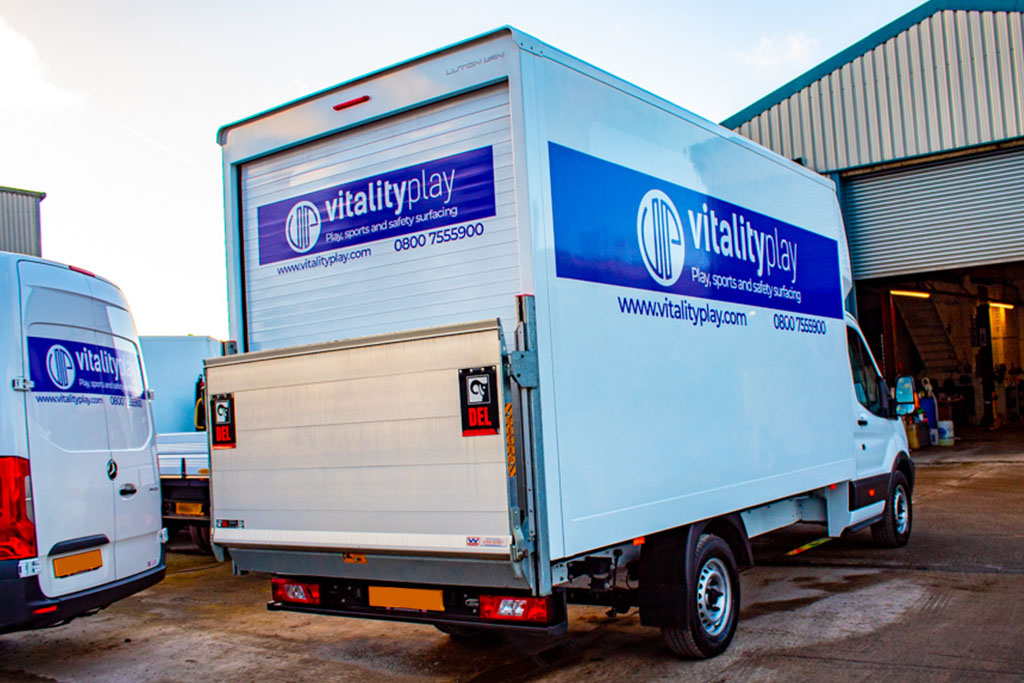 A New Van Fleet With Smart New Branding
When it comes to commercial vehicles, we don't provide just vans, we're happy to provide everything you'll need to get to work. From vehicle signwriting, to towbars, beacons, chapter 8 stickering and more. All you need do is ask – we'll do the lot for you, so all you need to do is drive away. In a better vehicle with free upgrades. For less than you'd pay elsewhere. This is what we mean when we say "Cut your cost, improve your image!" Vitality Play opted for their own vehicle livery, which we've happily provided and which, we're sure you'll agree, looks incredibly smart and professional. Presenting a clean, on-brand image every moment they're on site or on the road.