Bolton's Skyline Just Got An Upgrade!
Our Bolton Branch has been open for only 9 months and we've been incredibly proud with both the way the whole site looks, as well as how well it's doing in terms of vehicle sales and vehicle hire. However, the cherry on the cake has been a work in progress for a few months now and this week our brand new totem sign was installed and it looks simply spectacular!

When we bought the Bolton site, the totem sign already in place was given a temporary cover with our branding, however, this was never intended to be a permanent fixture, we wanted something bigger, shinier and impossible to miss – that's just how we roll!

The Manchester Road corridor in Bolton is home to some truly iconic brands. With numerous main dealer showrooms, household names and, of course, the head office of the legendary Carr's Pasties (just a couple of doors down), so in order to make sure we stood out we had to REALLY stand out. Thankfully, with the help of our long-term signage partner Pinnacle Signs & Print, as well as local signage experts Bolton Signs, we've been able to do just that and finish off the look of our stunning Bolton Branch.

Just look at the fantastic job Pinnacle and Bolton signs have done! Our Bolton Branch is set a little bit back from the road, so our brand new sign will make it absolutely impossible to miss us – exactly as it should be!


As ever, we challenge you to buy or rent for less, we challenge you to walk across our car park and not feel impressed by the quality, selection and price of the cars and vans on offer. We also challenge you to walk across our Bolton branch car park and not feel at least slightly hungry thanks to the glorious aroma drifting across from the aforementioned palace of pasties!

Pop in for a brew and a chat, we'll be only too happy to show you round any of the fantastic vehicles we have on site and discuss yours and your business's needs. Whether you need a car, a van or a whole fleet of both, we've got the lot!
Westwood Partners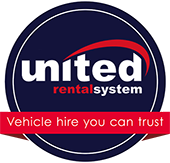 Westwood Motor Group are authorised and regulated by the Financial Conduct Authority (FCA No 650089) for insurance mediation and consumer credit activities.
In arranging finance we act as an independent credit broker and deal with several lenders.

Reg. Company Number: 05751934 · VAT Reg. No. 884 320 909