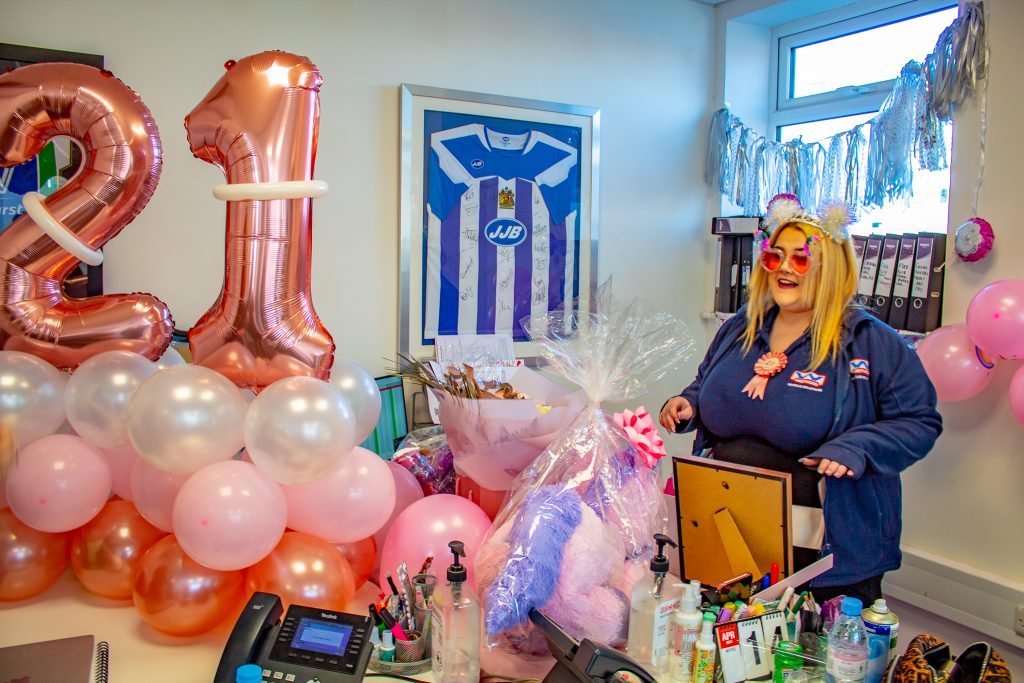 It's not always about car and van hire here at Westwood. We didn't get to be the biggest and best by ourselves, our continued success is all down to the hard work and dedication of our team. So when we get an excuse to make a fuss, we take it wholeheartedy!
Today we're helping our very own Rental and Sales Executive, Bethan Hurst, "The Princess of Pink", celebrate her 21st Birthday!
Asking our MD Chris Melling, to say a few words about Bethan, he confirmed that she's a tremendous asset to the company and that he couldn't begin to say enough good things about her.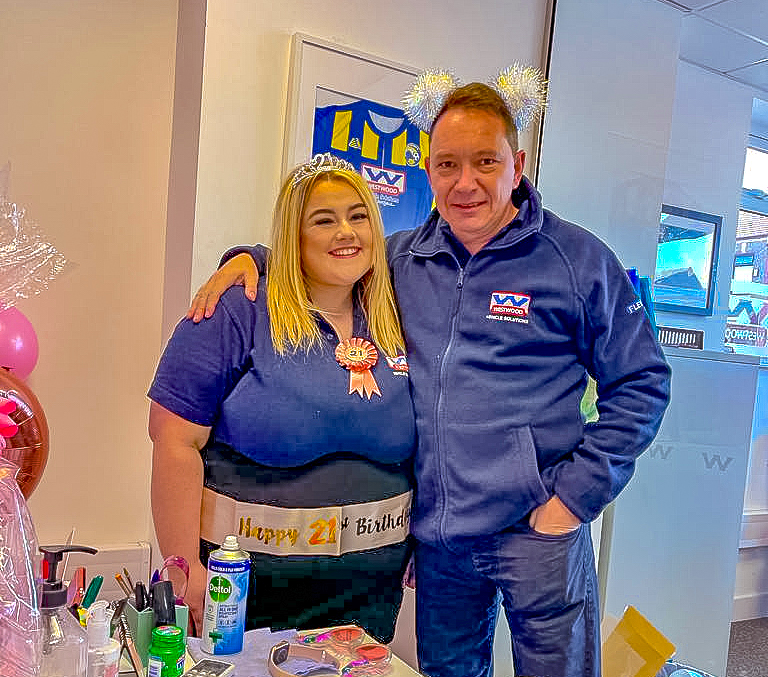 Bethan started here as a receptionist in 2018 and has flourished ever since. These days, having come on in leaps and bounds, Bethan is more than capable of single handedly looking after the all aspects of the vehicles services we offer – daily rental, flexible hire, contract hire and vehicle sales. She handles all of that with ease and is increasingly the 'go-to' girl for other members of the team looking for assistance or advice in any of those areas. She'll happily and capably handle pretty much anything thrown at her…… unless it's parking a Luton or Tipper!
Whatever we say about her, it won't come close to the masses of praise heaped upon Bethan by our customers. A browse through our Google and Trustpilot reviews shows just how much the businesses and individuals who've been fortunate enough to be looked after by Bethan appreciate her charming, sunny disposition and super efficient customer service. She has not only thoroughly embraced the personal and personable approach to customer care we strive to embody, but has become an example for us all to follow!
We don't know what we'd do without you Bethan, we wish you every happiness on your 21st Birthday and beyond!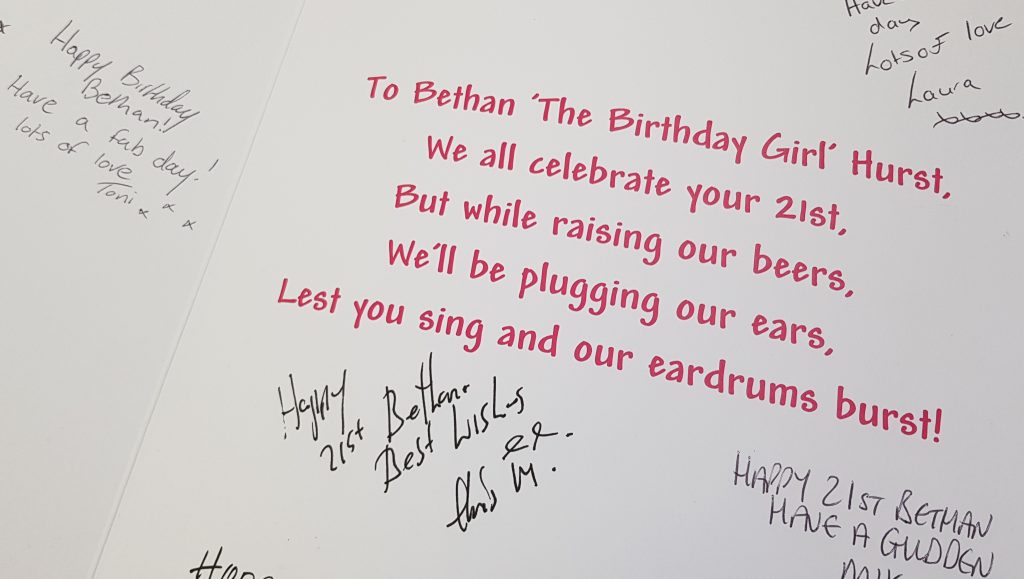 Westwood Partners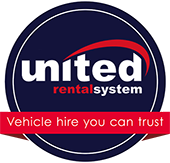 Westwood Motor Group are authorised and regulated by the Financial Conduct Authority (FCA No 650089) for insurance mediation and consumer credit activities.
In arranging finance we act as an independent credit broker and deal with several lenders.

Reg. Company Number: 05751934 · VAT Reg. No. 884 320 909