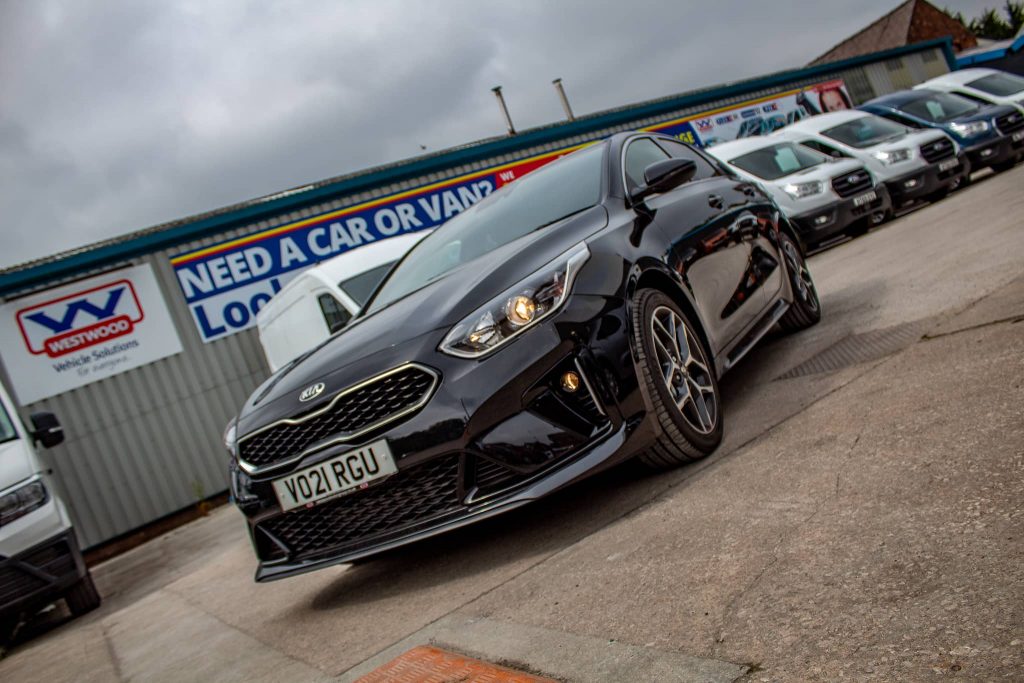 Why hire a Kia ProCeed GT-Line? If you're looking to hire a premium car, chances are that you'll automatically gravitate towards a German badge and who would blame you. When it comes to design, technology, build quality and all that other good stuff, you can't go wrong with something from Mercedes, BMW, Audi or Volkswagen. However, not everything with premium features and of premium quality comes out of Germany. Kia in particular regularly throws down the gauntlet at these European automotive giants and produces cars assembled with such quality and loaded with such a pile of kit, that you're seriously missing out if you turn up your nose at the logo.
So if you're not bothered by the badge, read on to find out why you could bag a serious bargain with the Kia ProCeed GT-Line!
Is The Kia ProCeed A Shooting Brake?
'Shooting Brake' cars are back in vogue at the moment. A mix between the practicality of an estate and the sleek lines of a Coupe, this style of car is a great choice for the thoughtful driver who needs a family car, but doesn't want to compromise on style and would rather avoid jumping on the SUV bandwagon. Shooting Brakes are family cars for the keen driver, typically with better hand
The Kia Proceed, which at a quick glance might well be mistaken for a Mercedes CLA Shooting Brake, is very much cast in this mould. It's a large, elegant family size car, with a sweeping roofline and masses of space in its cavernous boot. With the striking and distinctive 'Tiger Nose' Kia grill on the front, not to mention the unmistakable headlamp design, with 4 smaller lights arranged round the central spot, the ProCeed is proud to be a Kia and so it should!
The design touches don't stop at the exterior. Inside, the feeling of quality outstripping the low price is absolutely evident. From the diamond quilted seats, so the soft touch plastics, leather trims, glossy black panels and brushed metal switchgear, not to mention the ultra-wide touchscreen and well laid out controls. It's evident that a lot of thought has gone into making the ProCeed punch well above its weight. Just because it's not from the German 'Big Four' brands, that doesn't mean you have to compromise on quality. You'll just pay much less for it.
The boot is certainly worthy of a mention. As a sportier estate, there's masses and masses of space behind the seats, but it's the boot floor that merits a special mention. The boot floor is completely covered in little 'cupboard door' hatches which each open to reveal compartmentalized storage spaces. In a family car this is a masterstroke of utter genius by the Kia design team. What family doesn't have tons of 'stuff' that they have to take everywhere 'just in case'? Now it can all be neatly organised and stored, without cluttering up the main boot area, or losing load space.
For More information about the spectacular 2021 Kia ProCeed GT-Line, join our Marketing Manager Chris Ellson for a tour on the video below and check out how he fared out on the road.