When it comes hiring a car that's great at what it does and can be relied upon to provide a great driving experience, solid engineering and a bit of luxury, not to mention the reassurance of a premium brand, it's hard not to recommend a BMW. Any BMW.
Never afraid to try something new, BMW have just introduced the 2 Series Gran Coupe; a four door compact saloon with a slightly sloping roof that's only slightly smaller than the ubiquitous 3 Series and seems to be aimed squarely at arch rival Mercedes' CLA.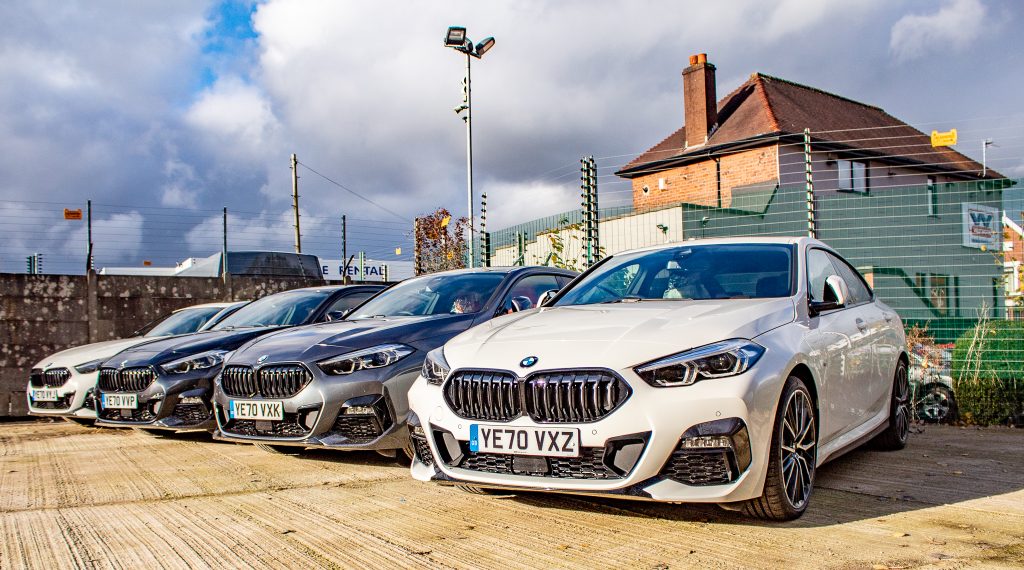 Petrol Vs Diesel – BMW 2 Series Gran Coupé
The BMW 2 Series Gran Coupé is the second of BMW's departures from the marque's rear wheel drive comfort zone and just like the 1 series, with which it shares a platform and much of the cockpit, it's something of a revelation. Naturally, here at Westwood, we always order the pick of any vehicle range we choose to add to our car hire fleet, but on this occasion, we couldn't decide whether to buy the best diesel option or the best petrol option, so we gave up and ordered both. It was undoubtedly the right choice. But what's the difference?
Ultimately, the choice of the version you select goes right down to what you want to get out of your BMW. Both versions are comfortable, luxurious and packed full of the latest technology. Both have ultra precise handling and generous levels of equipment. Just as importantly, both will turn heads out on the road, on your drive and on your company car park.
| 220d M SPort | M235i XDrive |
| --- | --- |
| 2 Litre | 2 Litre |
| 0-60 – 7.5 Seconds | 0-60 – 4.9 Seconds |
| 190bhp, 295lb ft | 306bhp, 332lb ft |
| Front Wheel Drive | All Wheel Drive |
| Top Speed 146 mph | Top Speed 155 mph (limited) |
| 17″ Double Spoke Alloys | 18″ M Alloys |
| 67.3 mpg | 42.2 mpg |
| 110g per km Co2 Emissions | 153g per km Co2 Emissions |
Both versions of the 2 Series Gran Coupé are fantastic cars, but the version you'll get depends more on your priorities. Both versions are pretty quick, but naturally, the M235i is exceptionally so. The M235i also has a cheerful pop to the exhaust note which is sure to make you smile. The styling is a little more eye-catching, than the 220d but only marginally. It's extraordinarily exciting without being terrifying.
The diesel powered 220d is probably the more sensible choice. It's certainly no slouch at the sprint to 60, but being capable of returning mpg in the high 50's as well as having a comparatively low BIK tax, this is a perfect choice for company car users. Keeping executives happy with a premium car strong on driving dynamics, comfort and brand appeal without sacrificing too much to the tax man.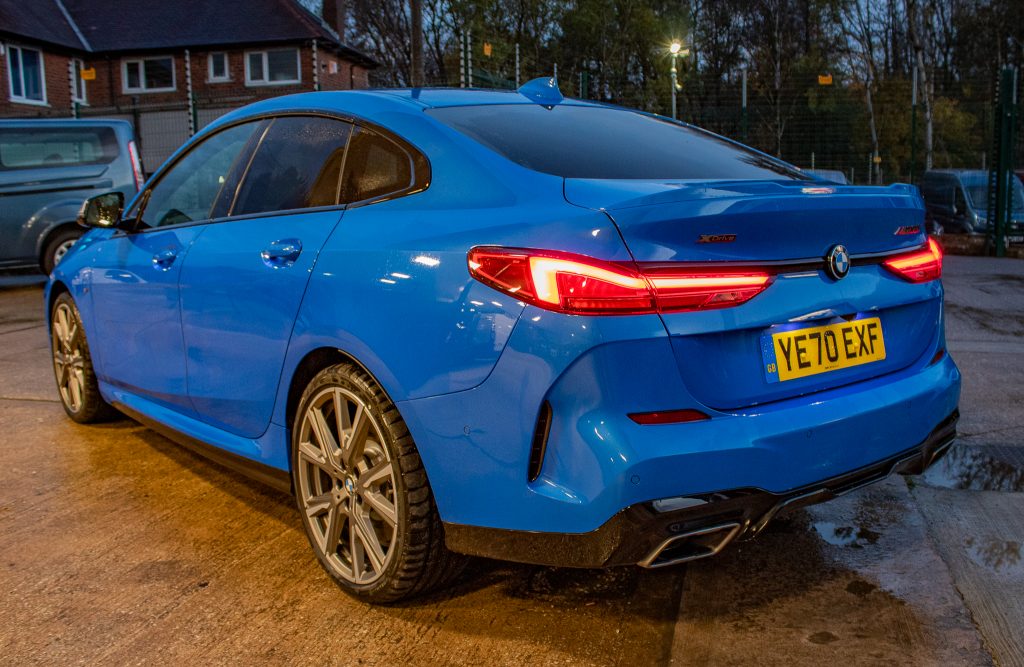 Luxury Car Hire At Westwood
Whichever version of the BMW 2 Series Gran Coupe you'd like, you're guaranteed a fantastic car at a fantastic price with Westwood. We have both in stock (at the time of typing) ready to drive away for less than you'll find anywhere else.
Cut Your Costs and Improve Your Image With Westwood Motor Group