Citroen's New Berlingo Enterprise is an award winning van and extremely popular amongst our small van hire customers and it was a tremendous pleasure to handover a trio of them to ECB Water Solutions, supplied brand new and fully signwritten.
ECB Water Solutions are a well established company based in nearby Ashton in Makerfield specialising in a wide range of water quality testing services as well as providing training for public bodies and the private sector.
It's something that might almost be taken for granted, but there's a lot that goes into the provision of the clean, safe water that flows from our taps, that we swim in and that is stored in a variety of holding tanks for a variety of purposes. ECB Water Solutions are experts, with over 40 years of experience keeping water systems, clean, safe and sanitary, as well as sharing that knowledge with others.
Services Provided By ECB Water Solutions
As human beings, we're around 80% water, so impurities in the water we drink, the water surrounding us, or even the water we breathe in has the potential to make us very ill indeed. With all the bacteria, viruses and other types of contamination that can be found in untreated water, businesses like ECB Water Solutions are the unsung heroes who keep us healthy, with the following and other services;
Legionella Risk Assessments
Legionella Monitoring Services
Water Sampling
Chlorination & Disinfection Services
Water Tank Relining
Water Tank Replacements & Plumbing Services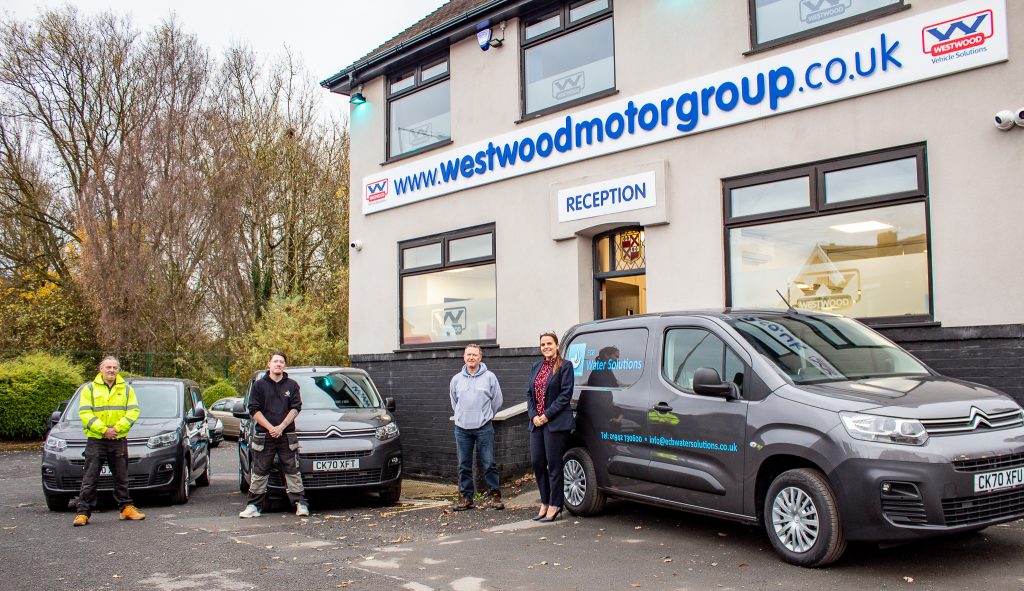 "We are experts when it comes to ensuring the quality and safety of all your water systems and have a pedigree of providing these services to clients from small offices to large multinational clients, from commercial businesses to public sector organisations and renowned sporting institutions."

Jim Lloyd – Director (ECB Water Solutions)
ECB's Additions TO Their Fleet – New Berlingo Enterprise Vans
The New Berlingo Enterprise is a surprising small van that's especially popular with our vehicle rental customers. Despite its size, it has a surprising amount of space in the back, as well as three seats up front. The New Berlingo is packed full of clever design features and even cleverer technology, it's easy to drive, economical, smart looking and small enough to get anywhere a car can.
Like any of our rental vans, we can supply brand new vehicles, with a whole range of accessories. ECB Water Solutions collected their vans fully signwritten, but other additions are available. If you need racking, roofracks, towbars, beacons, chapter 8 stickering and more, we can supply vans fully equipped and ready to go to work for you – just ask, it's all part of the service!
For the best cars and vans for hire in Wigan, or anywhere else, Look No Further than Westwood!