They say that the kitchen is the heart of the home, but it's also one of the most expensive rooms in the house to renew, update or renovate. This week, it's been our pleasure to provide some brand new, top of the range vans to The Kitchen Respray Group, who have an innovative approach for when you feel the need to give your kitchen a bold new look, but without costing a fortune!

Fashions come and go very quickly, but when it costs £15,000 to keep up with it, simply putting up with a dated looking kitchen isn't your only option. The Kitchen Respray Group, as the name suggests, allow you to give your kitchen a whole new look and feel without having to replace all the units and put up with the heart of your home being no-go construction zone for weeks on end.

With offices in both Greater Manchester and Cheshire, they're able to cover the Northwest as they cover kitchens with their high tech, low odour paint, leaving them looking brand new again at a fraction of the cost of a complete reinstall, with a fraction of the disruption such a large project would cause.

Re-Covered New Vans For Re-Covered Kitchens
We recently took delivery of a collection of brand new Renault Trafic Black Edition vans, which are absolutely top of the range special edition vans, with lots of extra touches for both visual appeal and driver convenience. We think they look absolutely stunning and these are the vans The Kitchen Respray Group chose for their fleet. Perhaps appropriately though, TKRG wanted their new vans to be re-covered with a full wrap, so we were happy to get this arranged!

Here, looking absolutely stunning are the new vans, now sporting a full wrap with custom graphics, our very own Sales and Rental Executive, Bethan is pictured handing over the keys to Steve and Howard from TKRG before driving their striking new Trafics away from our Wigan branch.


If you want to refresh your kitchen then get in touch with The Kitchen Respray Group. However, if your company van fleet is in need of updating, we'd be only too happy to help!
Westwood Partners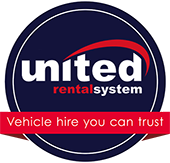 Westwood Motor Group is a trading style of Melling Commercial Ltd, registered address: Manchester Road, Ince, Wigan, Lancashire, WN2 2EA
Melling Commercial Ltd T/A Westwood Motor Group is authorised and regulated by the Financial Conduct Authority (FCA No 650089) for insurance mediation and consumer credit activities.
In arranging finance we act as an independent credit broker and while not a lender, we deal with several external lenders.
Registered with the Information Commissioner's Office (ICO) Ref. ZA171129
Registered with the BVRLA Ref - 7164

Reg. Company Number: 05751934 · VAT Reg. No. 884 320 909