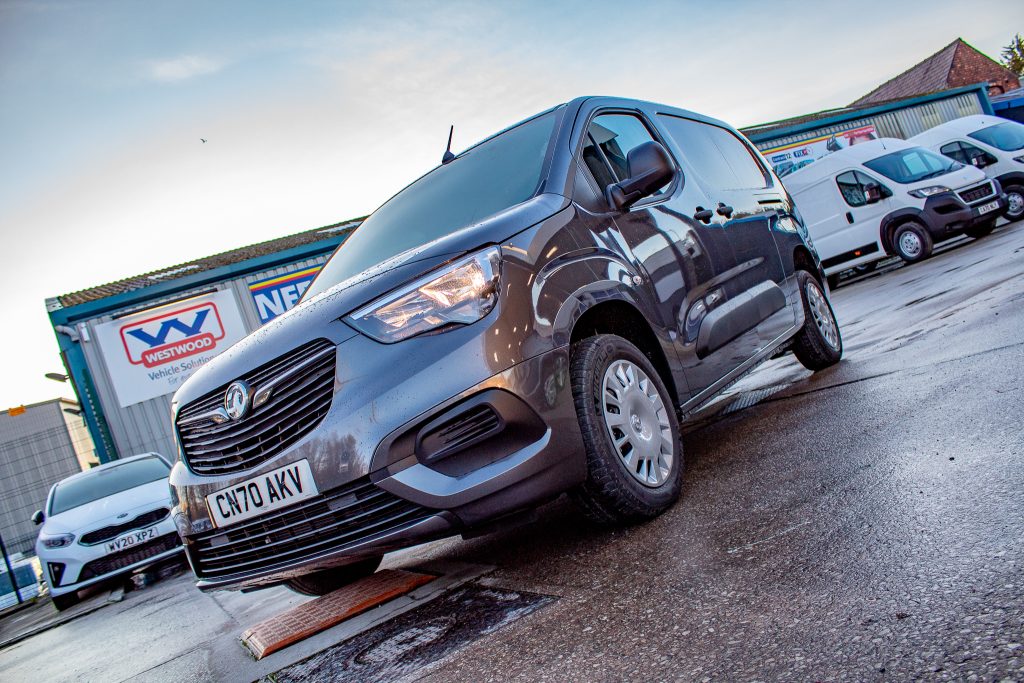 Vauxhall Combo – A Small Van That's Bigger Than You Think!
The new Vauxhall Combo is the Griffin badged answer to Citroen's excellent, award winning Berlingo (also available) with which it shares much of it's underpinnings. As you'd expect with any great van, we have the pick of the range available for van hire here at Westwood in Wigan and we recently took delivery of 20 over the course of a single day, with more arriving regularly!
We ordered in the Vauxhall Combo Sportive L2 model and added the FlexCargo pack and Sat-Nav to the already generous spec' to give you and your business a small van that packs a heck of a lot in, both in terms of features and in terms of cargo capacity. Believe it or not, there's enough space in the back for two Euro-pallets and with dual side loading doors, you won't have any trouble accessing the cargo bay.
If you use a ladder, you'll be pleased to learn that you don't need to use a roof-rack. The Combo has a load through bulkhead, so you can open the hatch, tip the passenger seat forward and slide your ladder all the way through. It's a clever system and means you can lock your ladder (up to 3.4 metres long) in the van rather than running the risk that the roofrack raiders might help themselves to it!
Pretty much all modern vans, even the big ones are fairly car-like in the way they drive and being a small van, the Combo especially so. In fact, unless your car is pretty new, there's a good chance that the Vauxhall has better features. You don't necessarily choose a van because of its driving dynamics, but the Combo is genuinely fun to drive. You might not want to give it back after renting it!
Vauxhall Combo Features
Here are some of the key features of the new Combo's just arrived here at Westwood;
Built In Satellite Navigations
8″ Touch Screen Infotainment System
Android Auto/Apple Car Play
Electric Windows
Heated Electric Door Mirrors
Cruise Control
Ait Conditioning
Multi-Function Steering Wheel
FlexCargo Load-Through Steel Bulkhead
Double Sliding Doors
Electronic Handbrake
Hill Start Assist
Stop/Start Functionality
Metallic Paint
Rear Parking Sensors
Three Front Seats
1.5 litre 100ps Engine
Five Speed Manual Gearbox
WLTP Fuel Economy – 54.3
3.9 Cubic Metre Load Bay
Electronic Stability Control
Traction Control
Emergency Brake Assist
Van Hire Prices You Won't Beat On Top Spec' Combo's
As with all our rental vehicles, we provide the pick of the range for prices that simply can't be matched. The Vauxhall Combo is perfect small van for a wide range of uses. Nimble, economical and a pleasure to drive, not to mention that we've provided a few extra upgrades free of charge.
Look No Further for the best van hire deals you're likely to find anywhere.