Latest News
Keep Your Van In Tip Top Condition This Winter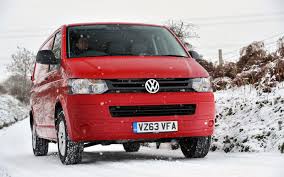 Winter motoring is almost upon us and for any business, that could mean costly let-downs.
We are set for cold and damp weather conditions, so it's important to take a few steps this winter to keep you and you commercial vehicle in tip top condition.
Here are some tips to keep you and your vehicle on the road
Check your antifreeze levels and make sure your battery cables and terminals are clean and tight.  -
Examine the tread of your tyres against their manufacturer's recommendations. – Tyre pressure can lower in cold temperatures. Alter the pressure as required based on the manufacturer's recommendation. -
Ensure the wiper blades are intact and free them from your frozen windscreen before use. -
Dig out your owner's manual and check you've got the recommended viscosity of oil for the cold temperatures. -
Top up your windscreen fluid with a solution that won't freeze in winter temperatures. Make sure it's kept full as you'll obviously be using it more often when traveling on slushy roads. -
It's worth giving your van an extra coat of wax to protect it from all the ice, snow and salty roads. -
Once you've done this, ensure you wash the van as often as you can, taking care to clean the wheel arches and underside of the vehicle well.
If you don't have the time to do this why not give us a call and we'll be happy to help with our winter motoring packages designed to keep you and your business moving this winter
Our Range of VW vans are ready and waiting to rent to YOU today!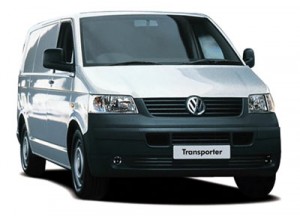 Fantastic vans available for short term rental hire and long term rental hire don't miss out.
We have a wide variety of Volkswagen Vans which are all the latest models in excellent condition and include fantastic spec all ready to hire out today.
We have a range of Volkswagen Transporters SWB with features including Air Conditioning, Bluetooth and a great Electric Pack.
Also to add to our Transporters we have a number of Volkswagen Crafters available to rent, these Medium Wheel Base Vans are a great size and are very popular!
What are you waiting for? Get down to Westwood today and take a look!
Give our rental team a call today on 01942 825857 for bookings and availability.
Need a van look no further than Westwood, Wigan's No1 for Rental Cars & Vans!
Winter Special Offer!!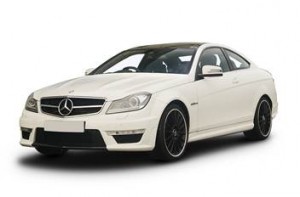 C CLASS MERCEDES NOW AVAILABLE TO HIRE FROM JUST 33.00 PER DAY!!
Our very smart Mercedes C Class are now available at reduced rates for November don't miss out.
This SE Executive has a remarkably high spec which includes Sat Nav, Bluetooth , Cruise Control and 70MPG.
Come down to Westwood Motor Group for the best self drive hire deals in the North West.
Treat yourself this winter and give our rental team a call on 01942 825857 for bookings and availability.
1 Tequila, 2 Tequila, 3 Tequila, FLOOR!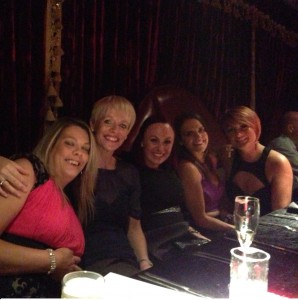 Girls Night Out!
The ladies of Westwood Motor Group shared a fantastic night out at the famous Lounge 10.
The staff of Westwood had a wild night out on the town last weekend, as a special treat for working so hard throughout the year.
They enjoyed a lovely 3 course meal and an array of cocktails (which left them feeling worse for wear the next morning) within the vintage glamour of the lounge 10 speakeasy bar!
"Fantastic night, highly recommend the Blueberry Martini!" Kate, General Manager.
Fixed Term Contract Rental From Westwood Motor Group Now Available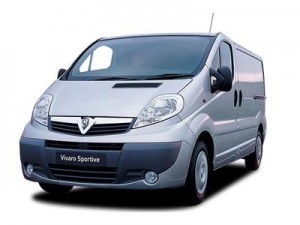 Big news from those lovley pepole at Westwood Motor Group. You can now rent a brand new Vauxhall Vivaro Sportive with all the spec and air conditioning from only £199 per month. We have a full range of vehicles available on short or long term rental contracts. Why not call us today on 01942 825857 and we'll help you to unlock the benefits of Contract Hire for your business 
If you need a van on a budget for your business, look no further than Westwood in Wigan
Brand new Mercedes AMG A Class arrives at Westwood!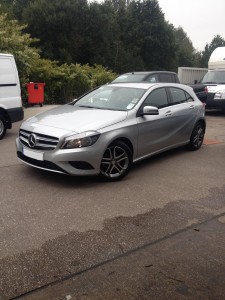 New Range of Mercedes A Class Cars now available for business rental from Westwood Motor Group
The new Mercedes-Benz A-Class a radical piece of automotive engineering designed to breathe new life into the compact segment has arrived, with AMG involved from the beginning, the styling is simply breathtaking, with long, low, wide proportions and dramatic lines and surfaces.
And performance? It's nothing short of remarkable, with CO2 emissions as low as 98 g/km – a record for a Mercedes-Benz vehicle. Yet driving dynamics haven't been compromised in the least – the Mercedes-Benz A-Class is every bit as agile and sporty as it looks.
These beautiful cars arrived at Westwood this week and has wowed all the staff. The attention to detail is beyond belief with all these features fitted as standard, the Audio 20 CD/ radio has a large 5.8″ colour display,telephone keypad, Bluetooth, plus aux-in socket and USB port to access content from MP3 players and storage devices.
The AMG Mercedes 180 is now available for business and private rental at Westwood Motor Group Wigan,  please call for more details or to book yours today

Call for further information – 01942 825857
Widdows Mason Choose Westwood 'Options'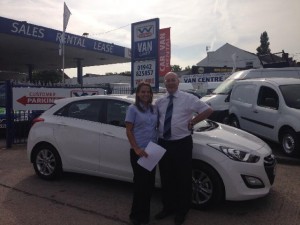 North West based Solicitors, Widdows Mason have hade Westwood Motor Group their first choice when it comes to their company fleet vehicles. Keith Freer, partner at Widdows Mason commented "Westwood have become the preferred supplier to our practice for company vehicles. I find their service first class, coupled with the fact that they offer a great range of vehicles and the Options scheme they have works well for us." Keith goes on to say "Widdows Mason  have had many cars on the Options scheme, both cars and vans. Dealing with the Westwood team is a pleasure, They are first class, I wouldn't hesitate in recommending them to any business.
North West based Widdows Mason Solicitors Partner Keith Freer is seen here collecting a new, latest edition Hyundai i30 fromLaura Edwards, Company Accountant & Contract Hire specialist.
Save Money And Look Good With Westwood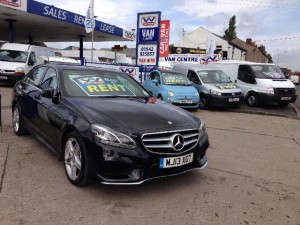 New Range of Mercedes E Class Cars now available for business rental from Westwood Motor Group
In stock now and available on Flexible Rental terms, the brand new range of Mercedes E Class saloon cars.
Available on flexible hire terms from only £449 monthly, T & C's apply.
Call 01942 825 857 to arrange a test drive or discuss your options today
Westwood Motor Group Proud to Support Wigan Youth Zone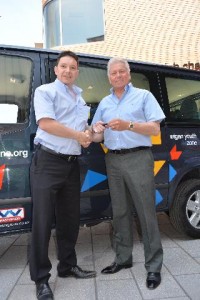 Westwood Motor Group were extremely proud to donate a new Transit Minibus to the New Wigan Youth Zone center which opens its doors on June the 8th. Wigan Youth Zone is a purpose built, youth facility in the town centre. The facility will be prominently positioned for accessibility and designed to make an impact on the young people of Wigan and surrounding areas.
Wigan Youth Zone is the brainchild of Wigan businessman Dave Whelan, who has with Martin and Bill Ainscough, donated over half the development costs. The scheme is OnSide's first youth centre to be largely-funded by private sector money and will occupy a striking new purpose-built accommodation at Mesnes Field in Wigan town centre, which townspeople can see taking shape on a daily basis.
With the backing of Wigan Council and the local business community, the Youth Zone will provide a great opportunity for cross-sector partnership to raise the aspirations of the young people of  Wigan.
Chris Melling, Managing Director of  Westwood Motor Group commented, "I'm personally very proud to be supporting Wigan Youth Zone. This is a fantastic facility for the boys and girls of Wigan and the surrounding area and to have such a superb facility, with so many activities is fantastic and something for all the people in Wigan to be proud of."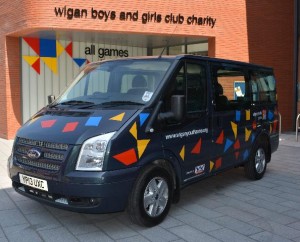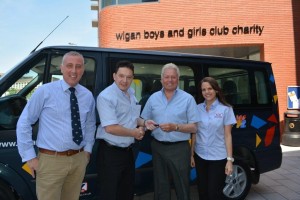 Chris Melling, Westwood Motor Group MD  pictured with Martin Ainscough presenting the keys to the Wigan Youth Zone Mini Bus
Westwood Motor Groups' Laura Edwards Supporting McMillan Cancer Support.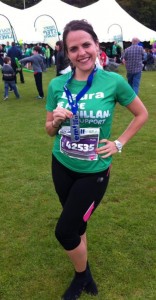 Laura Edwards, Company accountant At Westwood Motor Group trained hard for several months to compete in the Edinburgh half marathon. Laura managed to run the 13.1 miles in just under two hours to raise over £1,600 for McMillan Cancer Support.
Delighted Laura commented, "I got such a buzz from running in the half marathon, I'm aiming to compete in more marathons to help in raising funds for cancer awearness. I'd also like to thank everyone who sponsored me".
Anyone wishing to sponsor Laura for future fund raising events plaese contact her at Westwood Motor Group on 01942 825 857
Midweek Van Hire Brings BIG Discounts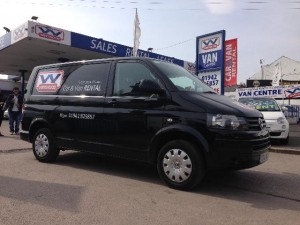 Dont Forget, We Now Offer A Range of  Vans For Hire With BIG DISCOUNTS when hired Mid Week, Tues, Weds, Thurs
Call 01942 368 137 For Details and Bookings
T&C's Apply
Now Available – Hourly Van Hire from Westwood!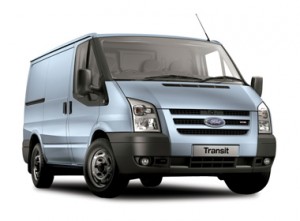 Need a Van for a short period of time or want to hire-by-the-hour, the Westwood Van Rental has the answer! FlexiRent' gives you the flexibility to hire a range of vans for the time that you need and keeps your costs to a minimum. You can rent a van from us pricing from just £10.99 per hour. Plus we now offer overnight van hire from just £29.99 and 24 hour hire from just £49. We offer you a fantastic range of new vans, compressive insurance and roadside assistance (T&C's apply)
Here's examples of our FlexiRent hourly van hire rates, SWB Transit Type, £10.99 hourly LWB high Roof Van £13,99 hourly Extra LWB £19,99 hourly
Call 01942 368 137 For Details and Bookings
Rental Could Be The Way Forward For Business Vehicle Solutions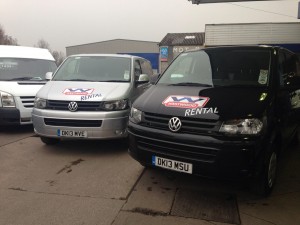 Avoid the issues of running older vehicles in your Business
Westwood Motor Group is urging businesses to consider van hire as a "cost-effective, flexible, and most importantly, safe alternative to running a fleet of older vans". The call comes following recent data from the Freight Transport Association (FTA) showed that there was an almost 50 per cent failure rate on first time MOTs for vans.
Westwood Motor Group believes the statistic demonstrates it is not always best for a business to run its own fleet of vans. As the industry changes, van rental can offer a solution which not only provides newer vans for use, but is also more flexible for a changing market.
Kate Close, General Manager at Westwood Motor Group, explains: "These figures from the FTA go to illustrate something that has been known within the industry for a long time – businesses are holding onto vans for longer, without having them properly maintained. This is a false economy for businesses at a time when costs are all important – as eventually the vans will either breakdown or fail their MOT.
"Rental provides the answer. Vans that are on average under nine months old and maintained to the highest standard are available at short notice, providing a flexible fleet of vehicles for usage which can actually save businesses money."
Westwood Motor Group has recently undertaken a rapid expansion in its van network and portfolio of vehicles.
Kate explains, that one of of our best products is Westwood Options, simply as there are so many new start business, this product puts our customers in a fully maintained vehicle with no other maintenance required, the flexibility of Westwood options puts many new start business's in vehicles without the need of a longer term agreements, this is paramount to most company's starting of in business.
Call Westwood today to discuss your 'options'
May Maddess At Westwood Van Sales and Rentals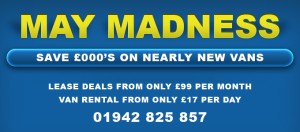 May madness has hit Westwood Motor Group with huge savings being the result on nearly new commercial vans from Ford, Vauxhall, Renault and Mercedes vans.
There are some mad, mad, mad finance deals available with rates from just 1.99% flat.
Not only has May Madness affected the prices of vans for sale at Westwood but renting from Westwood is now insanely cheap; so if you're thinking of renting, we've got Transits from just £17 per day and cars from only £18 daily.
There's even more lunacy as Westwood Motor Group Wigan are offering a longer term rental lease on Ford Transits for an amazing £139 monthly.
Barking mad! We've also cut the costs of all our accessories including tow bars, sign writing and Bluetooth kits.
Need a service? with our May Madness Event we've even slashed the price of our van service, which is now from a mental £99
The New Mercedes Sprinter Announced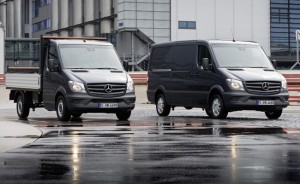 Mercedes-Benz is claiming several 'firsts' for its new Sprinter – including the world's first van to meet the future Euro VI emissions standard in all of its engine variants. And Mercedes says a combination of factors including highly efficient diesel engines, optimised powertrain, longer axle ratio, and the BlueEFFICIENCY PLUS package has reduced fuel consumption to a minimum of 44.4 mpg (NEDC combined), which is claimed as a record value for the segment.
The new Sprinter will also come with the ASSYST maintenance calculation system as standard in Europe. Thanks to this system, the van's maintenance intervals have been extended to up to 37,000 miles.
Mercedes has pioneered driver assistance systems with the Sprinter and five new assistance systems – including several claimed to be van firsts – will be available on the new Sprinter. They are Crosswind Assist, which is fitted as standard, and Collision Prevention Assist and and Blind Spot Assist, which are both optional. Other new features are Highbeam Assist and Lane Keeping Assist. The developers at Mercedes-Benz are convinced that these electronic assistants will play a key role in helping to reduce accidents in the van sector.
The new Sprinter's appearance has also been substantially changed. In line with Mercedes-Benz's current design, the van's radiator grille is now more vertical and 'confident'. The grille's three slats are perforated and wedge-shaped. Not only does this change create a more dynamic impression, it also increases the airflow.
Inside, comfort has been boosted by new upholstery and seat coverings, a thicker steering wheel makes gripping easier, and the fresh air nozzles boast chrome applications if the customer opts for a multifunctional steering wheel. The Sprinter is also fitted with a new-generation radio system that equips the van not only with state-of-the-art electronic entertainment features and Bluetooth telephone equipment (including a telephone keypad and phonebook), but also the Becker MAP PILOT navigation system.
Customers can order the new Mercedes-Benz Sprinter beginning in June 2013; deliveries will commence in September.
Contact Westwood Motor Group today for more information about Mercedes Sprinter Vans for sale or business hire in Wigan
Ford Unveils The Courier, Compact Transit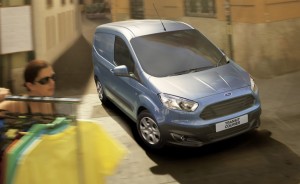 Ford new small Transit – the Courier – made its global debut at the CV Show last week when the company presented its complete line-up of four next-generation Transites for the first time.
The Courier is the smallest member of the new Transit range, and joins the Connect, Custom and Transit in the most comprehensive ever line-up of Transit vehicles.
"Ford has now completely transformed its commercial vehicle line-up, with four all-new, class-leading Transits for European customers," said Barb Samardzich, vice president, product development, Ford of Europe. "With the all-new Transit range, we expect sales to grow to 400,000 units per year by 2016, well over 50 per cent more than we sell today."
The Transit Courier goes on sale next spring 2014, when all four new Transit models will be available in European showrooms. The line-up will also include the spacious new high-roof version of the Transit Custom that is also revealed for the first time the CV show.
The Courier marks a significant development for the Transit range, expanding the nameplate into the compact van segment for the first time.
Based on Ford's global B-segment platform, the Transit Courier delivers load volume of 2.3m3 (SAE) with standard full bulkhead within an overall length of 4.16m.
Keep an eye out for the Ford Courier Compact Transit which will be available for sale and hire at Westwood Vans Wigan when it's launched
Another Local Company Choose Westwood Options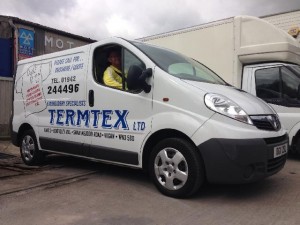 Long established Wigan company Temtex Limited, have recently  choosen Westwood Options, Westwood Motor Group's tailored, business vehicle finance package that combines, buying and running business vehicles with everything needed to get your business on the road including fitting out to individual specification, livery and even a service package. 
Andy Slater, Temtex company Director commented, "I didn't know which way was best for our company to run our fleet of vans, I called in to Westwood Motor Group and took advice from the manager Kate; I was delighted with the advice I received from Kate, she was extremely knowledgable and a pleasure to deal with".Alex added, "we are now on the road with our new van and delighted with the 'Options' we got with Westwood 
Proud Sponsors Of Local Talent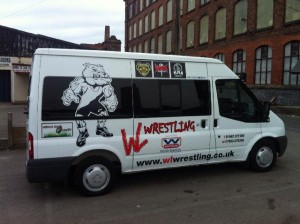 Being a local company Westwood Motor Group have always belived in helping local talent in any way they can. That's why when Dave Grundy and Lee Seddon from WL Wresting approached Westwood Motor Group for sponsorship, they were happy to help. So as a result Westwood Motor Group now assist in sponsoring Wigan & Leigh Wrestling club as part their transpotation needs.
Chris Melling, Managing Director, commented;  "it's so important  to help we're we can with  clubs like WL Wrestling that's why Westwood have always assisted were possible, in helping kids in the local community with all sorts of sponsorship."
Car Hire? We Are At Your Service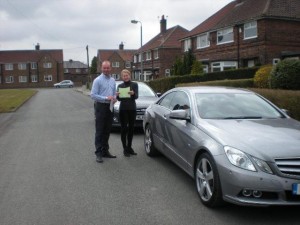 When long term car hire customer Susan Fairhurst jets in from Bermuda, on arrival, she is met by Westwood Motor Group vehicle rental executive Simon Tuder. Susan commented, "when I arrive back in the U.K, I always have a car waiting for me, so there's no messing about for me. I've been renting from Westwood vehicle rental for some years now, they offer a very efficient service and an excellent selection of cars for hire including a great choice of prestige cars, which I like" .
Simon commented, "Susan as been using Westwood for her vehicle rental for some time now, we complimented her arrival with a fee upgrade from a Mercedes B Class to an E class Coupe with all the toys".
Business or pleasure Westwood Car Hire Wigan are here to help with all your car rental needs. Call your 'local' car rental specialists, we are happy to be at your service.
Spring Van Rental Latest April Offers
Rent One Of Our Stunning VW Transporter Vans -
loads of Spec from just, £26 daily.
VW Crafter's from just £31 daily,
Ford Transit Luton's from just £42 daily.
Fantastic Range of Cars From Vauxhall and Mercedes, rates from just £17 daily.